DOMINATING VICTORY: Esky Rolls Past Gwinn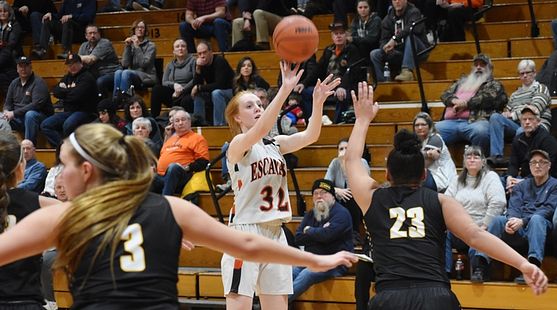 ESCANABA---The Escanaba High School girls basketball team went on a 16-0 run in the first quarter and rolled to a 73-52 win over the Gwinn Model Towners Thursday night in Escanaba. Gwinn had entered the game undefeated, but left town with its first loss.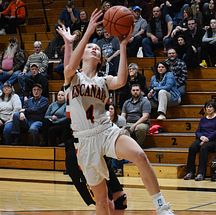 Escanaba trailed just once in the game, at 4-2, before going on the nig run to take control of the contest. The Eskymos led, 23-10, after the first quarter, and 43-19 at halftime.

The Eskymos kept the pressure on in the third quarter, leading by as many as 32 points before cruising to the victory.

Gwinn (5-1 overall) made 12 three-point baskets in the game, including six triples by Marissa Delmont. She had 20 points to lead all scorers. Emily Curtice had four triples and finished with 14 points. Tianna Taylor contributed ten points.

Escanaba (6-3 overall) got 19 points each from Taylor Ray and Nicole Kamin. Bailey Barron added 15 points and Mari Bink chipped in with eight.

Click the thumbnails in the ARTICLE HIGHLIGHTS box above to see photos and video highlights from the game.