ROLLING ALONG: Norse Men Dominate Finlandia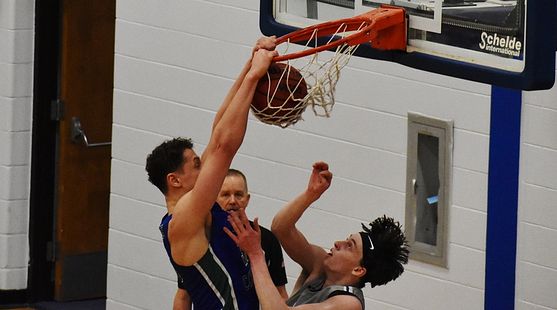 HANCOCK---The Bay College men's basketball team completed a season sweep of the Finlandia Lions Wednesday night, winning 99-72 in the Copper Country.

The win followed Saturday's 98-79 win in Escanaba and it followed much the same script as in the first matchup.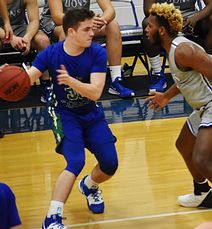 The Norse jumped to a 30-8 lead in the home game, and on Wednesday, raced to a 25-8 lead in the first six minutes. They led 48-28 at halftime and cruised throughout the second half, with the Lions never getting closer than 15 points.

Also just like in the previous game, Bay's Matt Wagner had a big first half. He scored 16 points in the opening 20 minutes, with four triples and a pair of inside baskets. Wagner finished with 20 points.

Wagner also held Finlandia's top scorer, Dylan Underwood, off the board for a second straight game.

Underwood scored just three points and fouled out on Saturday, and then on Wednesday, he scored seven points, and that included a lay-up in the final seconds when Wager was on the bench.

And also just like on Saturday, Norse center Christian Alexander was simply unstoppable. He scored 22 points, making eight of his nine shots from the floor.

Four of those baskets were slam dunks, giving the 6-10 British import four dunks in a game for the third straight contest.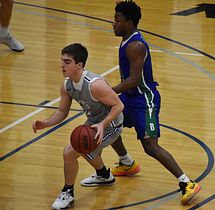 In all, there were six Norse players who scored in double figures: Alexander (22), Wagner (20), Chris Dobessi (12), Ryan Robinette (11), Marcus Harris (11), and Khalid Fleming (10).

Dobessi had 11 rebounds to go along with his 12 points for a double-double. Wagner had seven rebounds, while Robinette, Alexander, and Dondre Yohe all had six rebounds.

Fleming had a strong all-around game, with four rebounds, three assists, three steals, and tough all-around defense.

Finlandia was led by Superior Central High School graduate Joe Heinonen with 20 points, including four three-point baskets. Devin Moultrie added 17 points, including a dunk and a triple. Jacob Ohm hit three triples and had 12 points. Finlandia tried 40 three-pointers, making 13.

Finlandia fell to 0-20 on the season and has now lost 51 straight games going back to the 2017-18 season. Bay College improved to 16-7 on the season and faces a tough test in suburban Milwaukee on Saturday. The Norse will take on the Bryant & Stratton Bobcats, a team that made the national tournament last season. Game time is 4:00 ET.

It will be broadcast live on Maverick 106.3 FM and on-line at www.radioresultsnetwork.com.

Click the thumbnails in the ARTICLE HIGHLIGHTS box above to see photos and videos, and hear Tristan Masuga's player spotlight interview.