COMING UP EMPTY: Norse Women Fall To Lions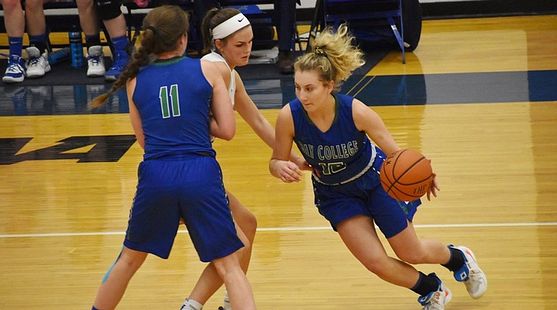 HANCOCK---The Bay College women's basketball team lost to Finlandia University for the second time in five days, falling to the Lions, 68-54, Wednesday night in Hancock.

The Norse scored 20 points and had a five-point lead in the in the final minute of the first quarter, and the game was tied at 31-31 at halftime. But the Finalndia defense was tough in the second half and the Norse had a hard time stopping the Lions offensive mix.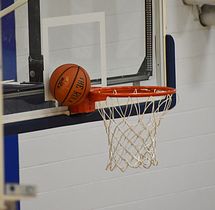 The Norse went to the free throw line 24 times in the first half, making 17 of the foul shots. But Bay did not get any free throw attempts in the entire second half, something that Coach Rob Robinson attributed to his team's lake of aggressiveness in driving to the basket as the game went on.

Haley Trudell knocked down a pair of triples, and Kaitlyn Hardwick had a steal and a basket…and Hardwick converted a nice pass from JuliAnn Wickman for another layup. Marissa Ackerman made four free throws and Holly Wardynski scored in the line. That added up to a 20-15 lead.

But the Nose stalled out from there. Finlandia's Taylor Pertile got hot in the second quarter, drilling three triples and scoring 12 of her team's 14 points in that quarter.
With the game tied entering the third quarter, the Lions opened the third quarter by outscoring the Norse, 15-6, to take a 46-37 lead.

Carsyn Osterman had a big quarter, scoring eight points on a three-pointer, and "and one" basket, and a short jumper. Pertile added another three and a two-point bucket in that quarter, and the Lions led, 53-45 entering the fourth quarter.

But the Norse went most of the fourth quarter without scoring, and Bailey Froberg's triple and driving lay-up put the game out of reach.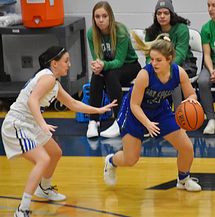 The Norse got a three and a lay-up from Madison Olsen late in the game, but could not close the gap as the Lions won their sixth straight game and improved to 11-11 on the season.

Osterman scored 21 points and Pertile added 19 for Finlandia. Froberg chipped in 12 points.

The Norse fell to 14-8 on the season. Bay did not have a player score in double figures, with Hardwick and Wardynski both scoring nine points to lead the way. McGuire, Ackerman, and Olsen had seven points apiece.

Bay College travels to suburban Milwaukee on Saturday to face the Bryant & Stratton Bobcats. Game time is 2:00 ET. It will be broadcast live on Maverick 106.3 FM and on-line at www.radioresultsnetwork.com.

Click the thumbnails in the ARTICLE HIGHLIGHTS above to see photos and videos, and hear comments from Coach Rob Robinson. Also click to hear Trisha McGuire's player spotlight interview.