Big First Half Propels Bobcats Past Norse Women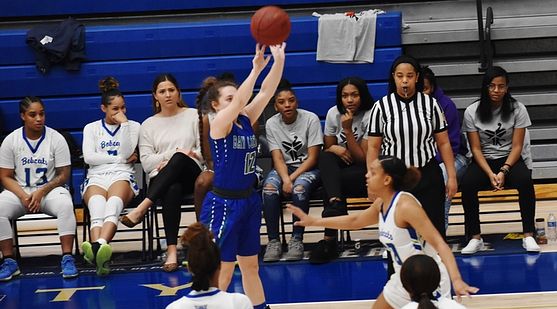 WAUWATOSA, Wis.---The Bay College women's basketball team trimmed a 30-point deficit in half during a third and fourth quarter rally, but fell to the tenth-ranked Bryant & Stratton Bobcats, 78-59, Saturday, in suburban Milwaukee.

This story was written by Bay College SID Mike Pankow.
RRN Sports photos, videos
Click to hear spotlight interview with Ast. Coach Diana Robinson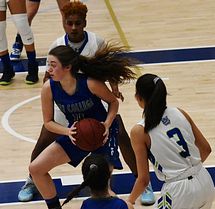 The game started off in a trend that would doom the Norse throughout the afternoon as they turn the ball over on their first four possessions.

Despite the early troubles, their first field goal of the game, a three-pointer from Haley Trudell (SO, Rock, MI), gave the Norse a one-point lead.

Bay eventually held a 9-4 lead midway through the first quarter, but the Norse attack went cold.

The drought lasted seven minutes, and well into the second quarter, and allowed the Bobcats to take a commanding lead after a 20-0 run.

Bay managed to cut the lead to ten at one point, but went to the locker room trailing by a score of 36-20.

Things went from bad to worse in the third quarter, as the home team continued to build a lead in the third quarter. With 4:58 remaining in the third quarter Bryant and Stratton took a commanding 55-25 lead. The Norse finished the quarter on a 16-4 run to give them hope heading in the final frame.

The Bobcats squashed any hope of a comeback in the fourth quarter. Though the Norse would do well to close the once thirty-point lead to fourteen with 5:09 to play, Bryant and Stratton slammed the door on any heroics from that point on. The Bobcats went on to take a 20-point victory on their homecourt.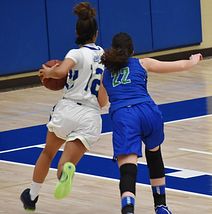 Bay College nearly doubled up their opponents in turnovers, losing the possession 30 times, while forcing just 16 Bobcat turnovers. Bryant and Stratton shot well overall, hitting 44.9% from the field, but only connected on three of 17 from behind the three-point arc. The Norse hit on 34.6% of their shots, including 11 of 30 from three.

The Norse were led offensively by Cierra Molina (FR, Rudyard, MI) who hit four of five from three-point for 14 points. Brooke Mannor (FR, Gwinn, MI) was also sharp from deep, knocking down three of six attempts on her way to 11 points and four rebounds.

The Bobcats got a strong showing from Marleah Drake (SO, Milwaukee, WI), who ended her night with 22 points. Kiarra Otto (FR, Brandon, WI) was impressive with 14 points, seven steals, six rebounds, five blocks, and five assists.

Faith Wilkins (FR, Milwaukee, WI) ended her night with 13 points and eight rebounds, while La'Janique Perry-Ellis (FR, Milwaukee, WI) added 13 points and seven rebounds.

The next game for the Norse is a rematch with the same Bryant and Stratton team. That game is on Saturday, February 8 at Bay College. The game is scheduled for 1 pm.