Norse Women Overwhelmed By Bryant & Stratton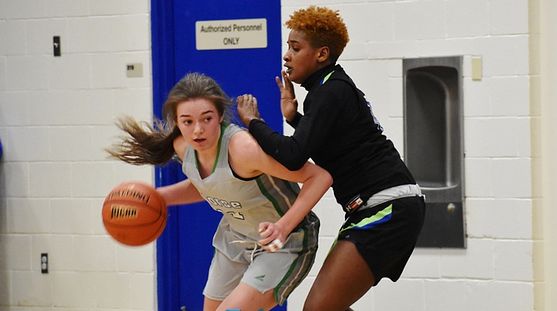 ESCANABA---The Bay College women's basketball team fell behind early and couldn't mount a challenge on Saturday, falling to eleventh-ranked Bryant & Stratton for the second time in a week, 84-39. The loss capped off an emotional few days for the Norse, with an abrupt coaching challenge sandwiched between two losses to the Bobcats.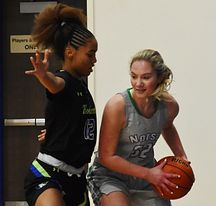 After losing, 78-59, in Milwaukee last weekend, the preparations for Saturday's rematch were sidetracked as Rob Robinson was replaced by Matt Gregory as the head coach.

And it didn't help the Norse cause that they had to face a talented team that features a strong inside-out game, along with tenacious defense.

"A lot of stuff going on out there today," Gregory said. "You could kind of see it in our performance. A lot of emotions. The girls responded pretty well in the very beginning, but that's a tough team to play against. They were knocking down shots left and right. We tried to tweak some things, but we were just on a cold streak, and you can't start out on a cold streak in a game like this."

While Bay was able to rally and cut a 30-point deficit in half last week, the emotionally-drained women could not do it this time, despite a large crowd who came to watch the final regular season home games.

The Bobcats rolled to a 15-2 lead halfway through the first quarter and dominated to a 47-15 halftime lead. Much of the damage was done by Marleah Drake, who nailed five triples in the first half alone and finished with a game-high 33 points.

Drake wasn't alone. La'Janique Perry-Ellis scored 18 points and had six steals on defense, and Kiarra Otto chipped in 17 points and six rebounds.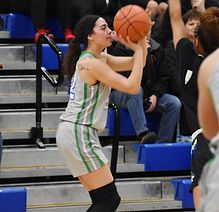 The Norse did not have a player score in double figures. JuliAnn Wickman, one of six sophomores who were honored in a pre-game ceremony, hit three triples and led the Norse with nine points.

Freshman Holly Wardynski scored eight points and sophomore Haley Trudell knocked down a pair of triples to finish with six points.

Bay College made 13 of 17 free throws, but shot 10-of-46 from the floor and committed 29 turnovers. The Bay defense was only able to turn over the Bobcats ten times.

The Norse fell to 14-10 on the season while the Bobcats improved to 17-6. Despite the recent losing streak, the Norse can still clinch a home court regional tournament game if they can beat Gogebic Community College this Wednesday in Ironwood.

"The season is not over yet," Gregory said. "This team has definitely got a lot of reslience. We're gonna be going back to the drawing board and figure out how we can play a little bit faster. How can we do the right things and get this one out of the way. We have to start focusing on the one really important game that we have coming up."

If Gogebic wins, then a coin toss would determine home court for the regional semifinal.

Game time is 6:00 ET and it will be broadcast live on Maverick 106.3 FM and on-line at www.radioresultsnetwork.com.

Click the thumbnails in the ARTICLE HIGHLIGHTS box above to see photos and videos, and hear post-gane comments from Coach Matt Gregory. Also click to hear Brooke Dalgord's player spotlight interview.