OUTGUNNED: Second Half Drought Dooms Norse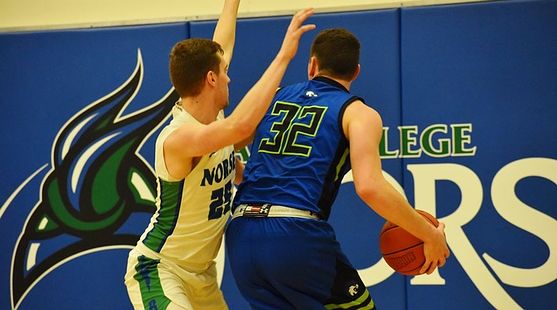 ESCANABA---The Bryant & Stratton Bobcats men's basketball team started the second half on a 17-2 run and pulled away from the Bay College Norse, 95-64, Saturday, before a packed gym in Escanaba. It was a disappointing finish for the Norse as they honored their five soon-to-graduate sophomores, and welcomed home their past players.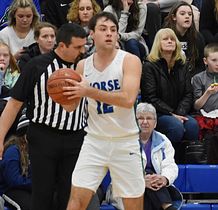 It was Bay's second loss to the Bobcats in the past week, but this time, there was no stirring rally from a 30-point deficit like last week, when the Norse closed to wthin nine points before losing, 90-80. This time, the Bobcats kept the peddle to the metal, and the Norse were overwhelmed on both ends of the court.

"If you don't come ready to play, that's exactly what's going to happen," Bay College Coach Matt Johnson said. "They kicked our butts from the beginning to the end. We weren't ready to play. That's on me as much as it's on the kids. We just didn't bring it."

Christian Alexander had a pair of slam dunks in the first half, Ryan Robinette had a couple of baskets in the paint, Luke Mattson drove to the hole and scored, and Matt Wagner knocked down a triple.

The Norse trailed just 25-24, but things went bad from there as the Bobcats went on 14-4 run, keyed by hoops by Latik Murphy and Luke Taylor.

Marcus Harris hit a three to make it 39-31 at the half, but the big run to start the second half by the Bobcats put things away. Austin Jentzen and Murphy hit back-to-back driving layups that were especially aggravating to Johnson, and it never got better.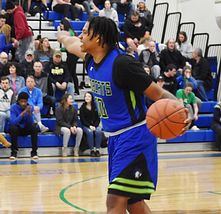 "This past week (two losses to BSC) just took the sails out of everything that we've been building for the past three years," Johnson said. "That was awful. That was an awful performance by us. I feel bad for the packed gym of people that were here, because we put on a terrible display of basketball."

The Norse were an uncharacteristic 4-for-34 on three-point shot attempts.

"That's because we didn't take good shots," Johnson said. "And we didn't defend. We gave up 95 points. You can't beat somebody giving up 95 points. Even if we shoot it well, we still get beat. That's just the bottom line. It is what it is. It was a total team lack-of-effort, and that's the reason we are in this position."

Latik Murphy torched the Norse for 28 points, and Luke Taylor had a monster game with 16 points and 13 rebounds for the Bobcats, who went to the national tournament last spring and improved to 16-9 on this 2019-2020 campaign. Khaleb Rouse added 14 points and Chris Bready nailed three triples and scored 12 points.

Bay College (16-9) got 14 points and three dunks from Alexander, and Ryan Robinette had 11 points and seven rebounds. Wagner chipped in 14 points and five rebounds, but made only two of eight triple tries. Chris Dobessi had ten points.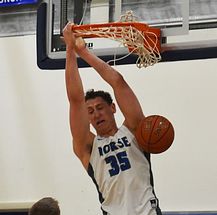 The Norse got more bad news from Ironwood Saturday, where the Dakota County Technical College Blue Knights held off Gogebic Community College, 74-65.

That means the Norse can do no better than tie for the top seed in the region, and that's if Bay beats GCC in Ironwood on Wednesday.

If that happens, then the top seed and first round bye would come down to a coin toss for a second straight year.

If GCC upsets Bay next Wednesday, then DCTC would be the top seed, and Bay would need a coin toss with Gogebic to determine a home court advantage for that game.

Wednesday's game starts at 8:00 ET and will be broadcast live on Maverick 106.3 FM and on-line at www.radioresultsnetwork.com.

Click the thumbnails in the ARTICLE HIGHLIGHTS above to see photos and video highlights. Also click the AUDIO buttons to hear post-game comments from Johnson, and a player spotlight interview with Dondre Yohe. Also hear an interview with Bay newcomers Parker Madden, DeShun Hunter, and Dailon Little.