NMU Women Fall To Parkside In GLIAC Quarters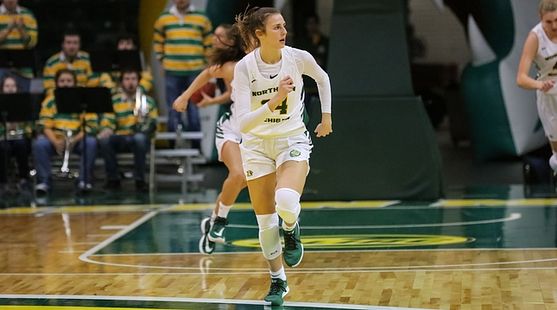 This story was written by NMU Sports Information

KENOSHA, Wis. — The 2019-20 season came to a close for the Northern Michigan University women's basketball team as the fifth-seeded Wildcats fell to fourth-seeded Parkside in the GLIAC quarterfinals, 80-67, Tuesday night.

After leading the majority of the first quarter, the Wildcat women fell down 25-20 during the second quarter.

The women fought back and overcame the five-point deficit, trailing by just one, 28-27 with 4:47 to play in the opening half.

With the help of a 61.9 shooting percentage, including a 71.4 percent shot from beyond the arc, the women overtook the lead late as they brought the 39-36 lead to the locker rooms at halftime.

Erin Honkala led the team with 12 points while grabbing an additional eight rebounds and one assist in the first half.

Jessica schultz and Elena Alaix posted the second most points among Wildcats through the first half, with eight points each.

Despite a fight in the third and fourth quarters, the Wildcat women were unable to keep the Ranger offensive efforts to a minimum and were outscored 44-28 in the latter half for the 80-67 final score.

The women shot 41.1 percent overall from the field and hit eight of 17 from beyond the arc for a 47.1 shooting percentage.

In her final outing for the green and gold, Jessica Schultz led the team in points with 19 while picking up four rebounds and three assists.

Elena Alaix, Makaylee Kuhn and Erin Honkala all tallied double-digit figures in points with Alaix and Kuhn each picking up 13 throughout the game while Honkala had 12.

The senior, Honkala concluded her Wildcat career with a double-double as she picked up 11 rebounds to go with her 12 points.

Carolina Rahkonen led the Rangers with 20 points.