HOME TOO EARLY: Stannard's Season Cut Short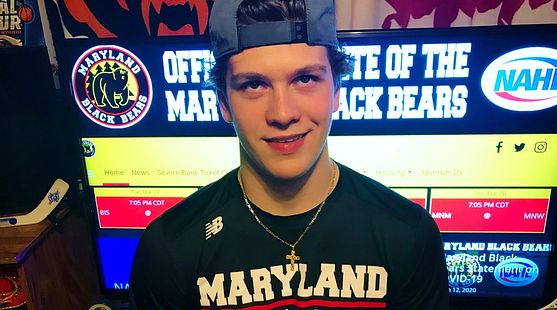 ESCANABA---The entire world has been turned upside down the past few weeks as the coronavirus spreads. And the sports world has been front and center as every league in the country has been shut down indefinitely.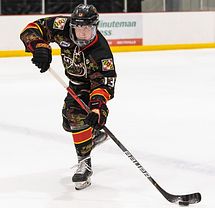 The North American Hockey League is made up of 26 teams, and the NAHL was headed down the stretch drive when the season was halted on March 12th. And five days later, on St. Patrick's Day, the season, which began all the way back in September, was suddenly over.

One of the youngest players in that league this season was from the Upper Peninsula.
Brayden Stannard of Bark River played for the Maryland Black Bears, and was just 16 years old when the season started. He was having a good season, the team's third-leading scorer with 13 goals and 22 assists for 35 points in 46 games.

He was the youngest guy on the Maryland team, which was holding down the fourth and final playoff spot in the NAHL East Division. Stannard says it was quite a shock to find out that hockey wouldn't continue that day.

"We were on a bus trip to Jamestown, New York, it's like seven hours away from Maryland," Stannard said. "We were like three hours down the road and Coach our coach gets a call from the league. We had to pull over at some gas station, a Sheetz, and we were all out playing soccer and our coach comes up to us and tells us that we had to turn around and go home, so we got back on the bus and drove three hours home, unloaded stuff off the bus, and then were kind of sitting around waiting on news."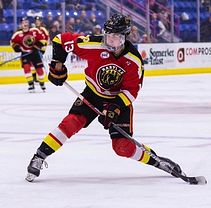 When that news came on March 17th, it was quite a blow.

"It was a weird ending," Stannard said. "None of the guys got to have closure with anyone. Hanging around everyone and having that long of a season, everyone becomes like brothers and family. So, it was tough leaving. It sucks that something like this has to end the season."

Stannard has become used to being far from home. He played for the Escanaba High School hockey team his freshman season, where he led the team in scoring.

Stannard played 16U midget hockey last year with the Oakland Junior Grizzlies of the High Performance Hockey League in suburban Detroit, before making the jump to the higher competition of the NAHL.

"It's a good league," Stannard said. "There's a lot more stronger guys. When I played for Oakland, everyone was the same age, so it was evenly matched out with size and skill. This league has stronger and older guys who can hit a lot more. So It's harder to be a skilled player in this league."

Stannard says he's happy to be home in the Upper Peninsula, with his father, Rock, his older sister, Cassidi, and younger brother, Riley.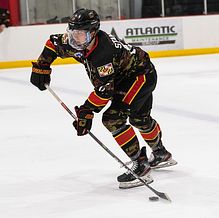 "It's hard on me and hard on my dad and my whole family," Stannard said of being far from home. "The connection me and my dad have, it's unbreakable. Just knowing the support that he gives me, it makes me so much more comfortable being away."

He also became attached to his host families the last two years, known in the hockey world as "billet" families.

"Having great billets the last two years, it makes it so much easier," Stannard said. "The love I have for hockey, it's easier. I loved my billets that I was with the last two years. They're awesome. They made me a part of their families. It was weird packing up and leaving them a couple days later. It was something that I wasn't ready for."

Stannard has committed to play NCAA Division One hockey for the University of Nebraska-Omaha, but will have one more season of junior hockey, somewhere, in 2021-22.

So, Stannard has been away from home two straight seasons. Is he still a Yooper?
"Ah, always will be!"

Click the thumbails in the ARTICLE HIGHIGHTS box above to see photos and videos from Stannard's season, and listen to a radio interview.