OH, CANADA! Marquette's Peterson Heading North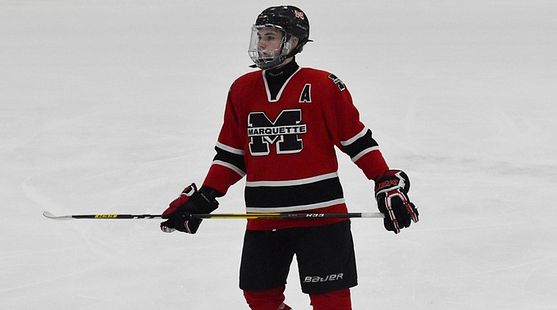 MARQUETTE---A member of the Marquette Senior High School hockey team has signed to play hockey in Canada. Jakob Peterson will become a member of the Drayton Valley Thunder of the Alberta Junior Hockey Association.

That's the same Canadian league that Escanaba High School graduate Levi Wunder played in (Drumheller Dragons) during the 2015-16 season.


Peterson was a Michigan High School Hockey Coaches Association First Team All-State selection for the Marquette Redmen in the 2019-2020 season.

Peterson, a 6-foot-1, 165-pound defenseman, led the Redmen with 40 points (13 goals, 27 assists) as the Redmen advanced to the state semifinals before the MHSAA cancelled the remainder of the season because of the coronavirus.

So, why is he going to move 25 hours away, into northwestern Canada, to play hockey?

"It's a good team, good league, and it should be a good experience," Peterson told RRN sports on Thursday after the team announced his signing. "The coaches were really nice to me. Knowing that I have a chance to play and have a spot on their team, it's a great opportunity for me, for sure. There's a lot of people who play there who move on to the next level. Me and my family just thought it'd be a great opportunity."

Peterson also played football and baseball for the Redmen, and for the Marquette American Legion Blues, and was being recruited by colleges for baseball after showing success as a catcher, and with his bat. But Peterson chose hockey instead.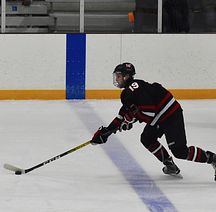 "Throughout high school, it was my main plan to try to play college baseball," Peterson said. "But halfway through my senior year, I kind of decided to play hockey. I just felt like I loved it more. I just feel like I have a better opportunity to play hockey than to play baseball, so in the end, I just decided to keep playing hockey."

Peterson admits that having the plug pulled on his senior year of high school hockey, literally as his team was preparing to play in the Final Four in Plymouth, has driven him to want to get back on the ice.

"Ending like that, with no closure, was hard," he said. "Getting an opportunity to play next year, for sure, that's part of it."

In the meantime, Peterson is hunkered down in his home just like everybody else under Governor Gretchen Whitmer's "Stay at Home" order.

Peterson turned 18 years old over the weekend, and was unable to see any of his friends because of the order. His Redmen teammates, and other friends, got in their cars and drove by Peterson's house for a "drive-by" birthday party.

It was all captured on film by his father and posted on Facebook.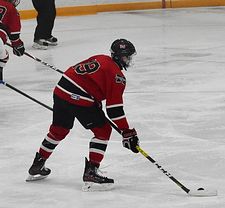 He says he's doing what he can to stay in shape, and he knows that with the Canadian border closed due to the virus, everything is uncertain right now.

"I've heard a lot about things may be getting suspended for next year," he said. "I'm not really sure about any of it. But right now, I'm just trying to do my best to stay in shape, work on my game, and get better. Who knows when this stuff is going to pass by?"

Right now, Peterson is running, riding his bike, shooting pucks outside, working out in his basement.

"Just making the best with what I have right now," Peterson said.

Drayton Valley is located in central Alberta, about 90 miles southwest of Edmonton, and 190 miles north of Calgary. The Thunder went 26-25-7 in the regular season this winter, and went 4-2-0 in the playoffs before the season was called off.