Radio Results Network To Re-Air Eskymo Title Win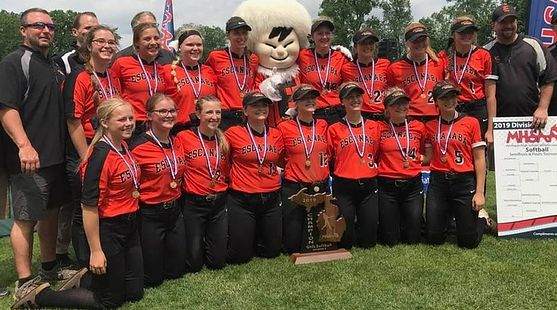 ESCANABA---The Radio Results Network will help to fill some of that sports void this weekend with the re-broadcast of last June's high school softball state championship game between the Escanaba Eskymos and Stevensville-Lakeshore.

The Eskymos won the game, 7-3, to capture their second straight Division Two state championship at Michigan State University.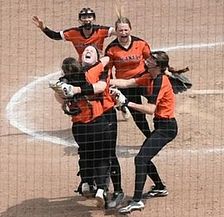 You can relive the action from that exciting day four different times this weekend.

THURSDAY 5:00 on Eagle 107.3 FM
FRIDAY 5:00 on Maverick 106.3 FM
SATURDAY 5:00 on Eagle 107.3 FM
SUNDAY 3:00 on NewsTalk 600 AM

Also listen on-line at www.radioresultsnetwork.com.

And there's more. While we don't have the entire quarterfinal and semifinal games on tape, we have two big highlights for you to listen to right now on this web site.

You can click above to listen to the radio call of:

Nicole Kamin's dramatic game-winning two-run homer in the bottom of the sixth inning of the Eskymos' state semifinal 2-1 victory over the North Branch Falcons.

The two-run rally of Escanaba's state quarterfinal 2-0 victory over the Freeland Falcons.

We thank all of our sponsors for giving us the ability to broadcast high school sports across the central Upper Peninsula.