TITLETOWN-BOUND: Stannard Drafted In USHL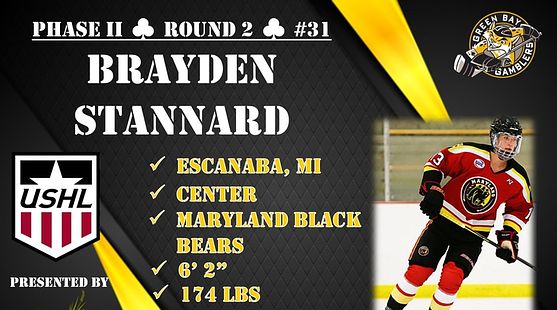 SPENCERPORT, NY.---Escanaba native Brayden Stannard took another step toward his hockey dreams on Tuesday when he was drafted in the second round of the United States Hockey League's Green Bay Gamblers.

The 17-year-old Stannard was the 31st overall pick in the USHL Phase II Draft, and will have the chance this summer to make the roster of a team that plays its home guys less than two hours away from his hometown.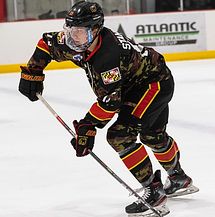 That after spending this past season with the NAHL's Maryland Black Bears some 949 miles away in Odenton, Md., and the season before that with the HPHL's Oakland Junior Grizzlies, some 421 miles away in suburan Detroit.

Now, if he does well at the summer's camp, Stannard will play just 107 miles from his house in Delta County. He says he couldn't ask for a better opportunity.

"I'm super-excited," Stannard said moments after getting drafted. "My whole family was kind of hoping for that just because, obviously, playing in Maryland, that was pretty far away from home. Playing in Green Bay, I should have a lot more family, being closer to home, it'll be a lot more comfortable for them."

Stannard is currently staying with his coach in the upstate New York community of Spencerport, and doing whatever training he can as the coronavirus restrictions continue.

"I have a lot more resources here," Stannard said. "I have a lot more workout stuff, I mean, it's still in a basement. But I can do more here. I think stuff should be opening up here in New York, hopefully, then I can start getting on the ice. Even if it's just by myself, and my coach that I have here."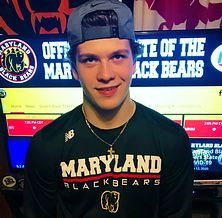 "I'm just going to stay here for a couple of weeks or so, but I'm also going to try to come back home, be home, and have some family time."

Stannard says that playing in the USHL will be good for him, because most of the players are the same age as he is. In Maryland, Stannard was just 16 years old when the season started but was team's third-leading scorer with 13 goals and 22 assists for 35 points in 46 games.

"It's just a faster pace and a more skilled league," Stannard said. "The North American league has a lot more older guys and it's kind of like a college-type game, with a lot more hitting and not as much skill as the USHL."

Stannard played his freshman season for the Escanaba Eskymos, and has committed to play NCAA Divison One college hockey at the University of Nebraska-Omaha.

The Gamblers also picked Stannard in last year's draft, in the 17th round. When he went to Green Bay, he was cut.

"It wasn't something that I was too excited about, getting that phone call, knowing that I wasn't going to play in Green Bay," Stannard admitted. "But I couldn't let that effect me, and I would just have to keep pushing harder."

That's went sent him to Maryland. And now, with another year of hockey under his belt, Stannard is where he wants to be. Close to home.

Click the trhmbnails above to see pictures and hear our interview with Stannard.