COACH 'YO: Bay College Grad To Join NMU Staff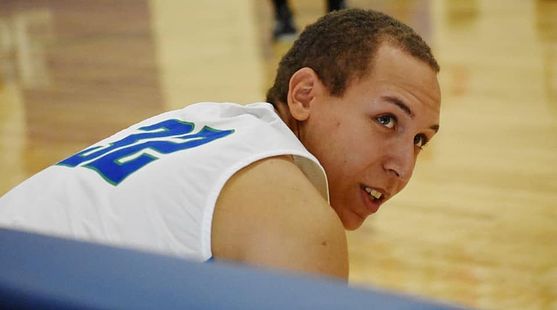 MARQUETTE---Ishpeming High School graduate Dondre Yohe, who played the past two seasons for the Bay College Norse, will be wearing Green and Gold next winter. Or more like a suit and tie. Yohe, who just finished his coursework at Bay, will join the Northern Michigan University men's basketball program as a student assistant coach.

Yohe says he had some interest from a couple of NCAA-III schools to continue his playing career, but decided to step into coaching as he works on his degree in phyiscal education at Northern Michigan University, just a few minutes from his doorstep in Ishpeming.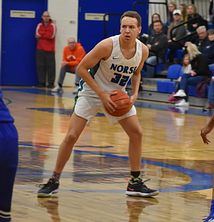 "When the season ended, I started thinking about what I wanted to do with my life," Yohe said. "I love being at home. I love the Upper Peninsula, and Marquette, especially. So, I thought I might as well try out this coaching gig."

"I've been a summer workout coordinator for Westwood High School this past season and I helped them out whenever I could, so I thought about taking the jump to the next level."

Yohe says he first met NMU Head Coach Matt Majkrzak when Majkrzak was coaching at Bryant & Stratton College in suburban Milwaukee.

Yohe played for Bay College against Majkrzak's Bobcats, and Majkrzak was recruiting Yohe's younger brother, Darius.

Darius Yohe ultimately went to Warren Woods University in Missouri, where he was one of his division's top shot blockers. The Owls, incidentally, are coached by former NMU assistant Charles Belt, and Terry Nash, who's position Dondre Yohe will now hold.

"When the time came for a phone interview, he (Majkrzak) said, 'we'd love to have you come on board'," said Yohe, who's cousin, Megan, is an athletic trainer at NMU.

On the court for Bay, Yohe was not a flashy player, and he didn't score in bunches.

But he did a lot of the dirty work on the defensive side of the ball, knocked down jumpers when teammates were covered, and created looks for others with his passing.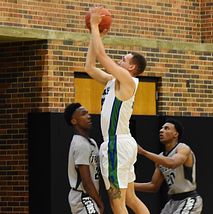 So, what kind of jobs will Yohe have with the Wildcats next season?

"I don't have the specific details of it so far," Yohe said. "I do know that he's going to try to delegate responsibilities more this year. So, I might be up in the rafters filming practice, I might be helping out with drills, helping with the scout team. He said it's really what you make of it."

Yohe's time at Bay College officially came to an end on Saturday, as the college would have held its graduation ceremonies.

That didn't happen because of the coronavirus, although President Laura Coleman says they will have a ceremony on Aug. 8.

"I'm beyond fortunate to have had the orpportunity to play at Bay College," Yohe said. "It was one of the greatest experiences I've had in my life. It really made me grow and mature as a man. I still have a really, really, really long way to go when it comes to that, but I'm really glad I was able to participate in the Bay College basketball program."

And now, it's on to the next chapter. Coach.

Click the thumbnails in the ARTICLE HIGHLIGHTS box above to listen to our full interview with Yohe, and to see photos and videos.