Menominee Pitchers Shut Down Copper Country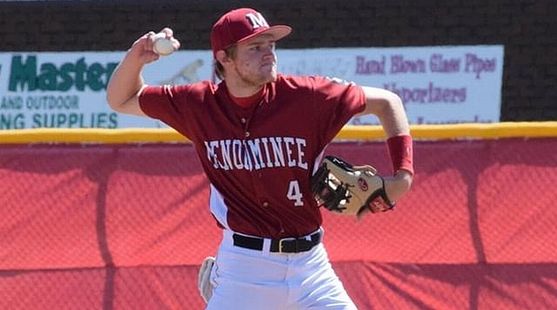 MENOMINEE---The Menominee Red Wave swept a doubleheader from the Copper Country Flames on Saturday, 4-0 and 6-1, at Spies Field. It was the first games for both teams as the new Upper Peninsula U19 Baseball League gets going in the wake of the American Legion cancelling this summer's season.

In the opener, Andrew Schroeder and Keagan Monroe combined to throw a one-hitter to earn the shutout. In the second game, Jaden Werner and Austin Burnside combined to pitch a one-hitter as well. Menominee pitchers combined to strike out 20 batters in the doubleheader.

Schroeder and Monroe also did it at the plate, getting three hits apiece. Werner, Buddy Beyer, and Jimmy Coldren all had two hits. Menominee Manager John Lauzer said his team's defense was strong as well, committing no errors in either game.

Menominee will host Iron Mountain Tuesday night at 6:00 CST. Copper Country will have its home opener on Tuesday against the Marquette Blues.