HANGING ON: Cubs Hold Off Bucs In Opener, 9-7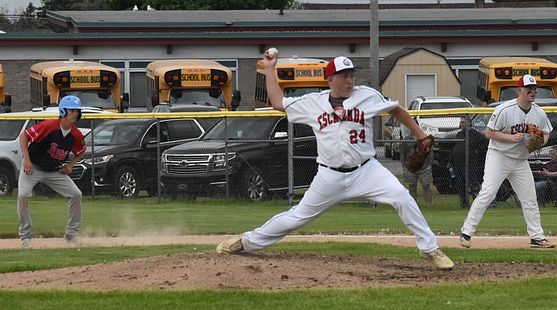 ESCANABA---The Escanaba Cubs scored six runs in the first inning to build a big lead, then had to hang on at the end to beat the Bark River Bucs, 9-7, in the Cubs' season opener Friday night at Escanaba's Al Ness Field.

It was one of six games played Friday night in the new U-19 Upper Peninsula Baseball League, which was created after the American Legion Baseball season was cancelled.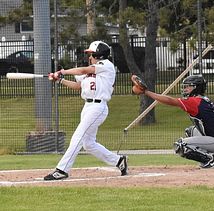 The eight U.P. teams are using nearly all of the American Legion rules, bur are playing a schedule made up entirely of Upper Peninsula teams.

Some northern Wisconsin and northern Lower Michigan teams will also be added to the schedules of some U.P. teams in July.

On Friday, the Cubs got two-run singles from Riley Lamb and Brett Schlenvogt in the first inning, and Connor Aiken added a sharply-hit RBI single as Escanaba built a 6-0 lead.

Bark River got a run back in the second inning when Max Hall walked, Travis Mack singled, and Bradly VanDamme ripped a two-out single to left field. Hall scored, but Cubs left fielder Grant LaMarche, playing there for the first time ever, threw a strike to catcher Collin Arnt, who tagged Mack at the plate for the third out to end the inning.

Escanaba added two runs in the third inning when Noah Lancour smoked a lead-off double, Aiken lined his second base hit of the game, and Jake Anderson grounded out to bring in one run. Arnt then slapped an RBI single of his own to give the Cubs an 8-1 lead.

The Bucs got a run back in the fourth inning on a bases loaded walk to Nick Javurek, but Brett Schlenvogt, pitching in relief of starter Noah Lancour, was able to get a pop up and a fly out to keep the Cubs ahead, 8-2.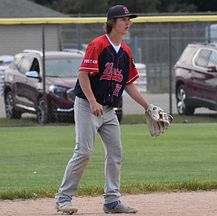 Hunter Lancour's RBI double in the bottom of the fifth inning gave the Cubs a 9-2 lead, and it looked like an easy win for Escanaba, which won only one game all summer in 2019.

But hold on. Bark River had a late rally in it.

Cubs Manager Jon Bintner brought young Trent Lawson in to end the game, but it didn't work out, as Lawson walked four batters and gave up an infield pop fly single to Antonio Mercier (his second Bucs hit off the bench). The two runs cut the score to 9-4.

Hunter Lancour came in to pitch with the bases loaded, and he walked Adrian Mercier to force in another run to make it 9-5.

Then Javurek launched one to the outfield fence for a booming double, bringing home two runs, and bringing the Bucs to within 9-7. With the tying run in scoring position, Wyatt Riley worked the count to 3-2 before striking out. Then Lancour got Johnnie Robinette to ground to Noah Lancour at third, and the throw to first was accurate, ending the game.

Escanaba will host the Copper Country Flames at 1:00 on Saturday. Bark River will also play Copper Country at 4:00 at Al Ness Field.

FRIDAY'S SCOREBOARD
Marquette 7, Gladstone 6
Escanaba 9, Bark River 7
Menominee 3, Iron Mountain 0
Negaunee 15, Ishpeming 2
Iron Mountain 11, Ishpeming 1
Menominee 11, Negaunee 1

Click the thumbnails in the ARTICLE HIGHLIGHTS box above to see photos taken by Matt Zimmerman, see video highlights, and hear post-game interviews with Lamb and Arnt.