THE GIRLS ARE BACK: Softball Returns To Area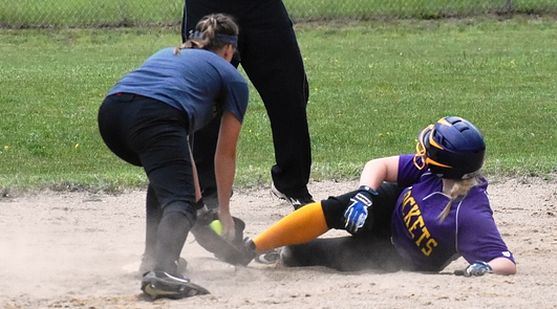 RAPID RIVER---Girls from Rapid River and Bark River-Harris got together for a fun game of softball Monday night in Rapid River. The seven-inning game was not sanctioned by the Michigan High School Athletic Association, but is allowed under the loosening of coronavirus restrictions earlier this month that allow for youth sports to resume.

Rapid River won the game, 4-2, with the final three innings played in a steady rain.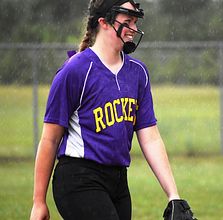 Natalie Belamger had a pair of run-scoring base hits and threw four innings of shutout ball. CC Pilon came on in relief, and as the rain fell in the seventh inning, Bark River staged a comeback as Esther Oswald smoked a two-run double to cut the deficit in half.

With the bases loaded, however, Pilon got a force play grounder to end the contest.

"It feels really good. I've been missing it," Belanger said. "I've been just sitting around, and I would practice when I could, but now that we're back, it feels really good. I kind of felt a little rusty in the first at-bat at least, but then I felt like I was getting back into it."

"We've been talking about getting back out on the field and the girls are excited," Bark River Coach Rob Arndt said. "A lot of these seniors never had a chance to have a year, so we figured we'd get a few games in, and have a little end of the year party. At least the whole thing isn't a loss due to this COVID thing."

Arndt says they're planning to play at least a few more games as more Upper Peninsula teams get interested in playing some softball before the next school year begins.

Click the thumbnails in the ARTICLE HIGHLIGHTS box above to see photos and video clips from Monday's game.