SUNDAY BALL: Iron Mountain, Menominee Win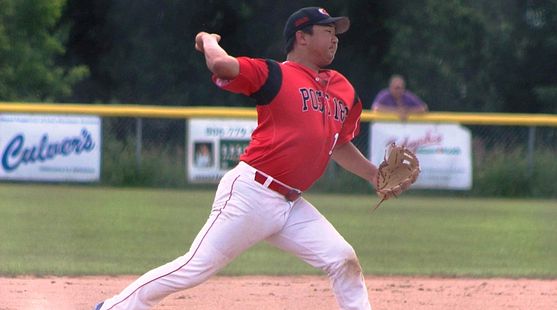 The Upper Peninsula u19 Baseball League continued with games on Sunday in Iron Mountain and Menominee. At Spies Field, the Menominee Red Wave swept the Eastern U.P. Wood Ducks from the Soo, 1-0 and 11-0, to stay undefeated on the season. And at LiUna Field, the Iron Mountain-Kingsford-Norway team beat the Copper Country Flames twice, 6-1 and 7-2.

On Saturday, Bark River swept two games from the Soo Wood Ducks, 7-6 and 8-5. Adrian Mercier had the walk-off single for the Bucs in the first game of the twinball.

Monday's schedule includes:
Menominee at Marquette (doubleheader)
Bark River at Gladstone (single game)
Escanaba at Coeman, Wis. (single game)

Click the thumbnails in the ARTICLE HIGHLIGHTS box above to see CC Flames photos from Sunday's games taken by Kalee Parisot.