Iron Mountain Strikes Early To Turn Back Indians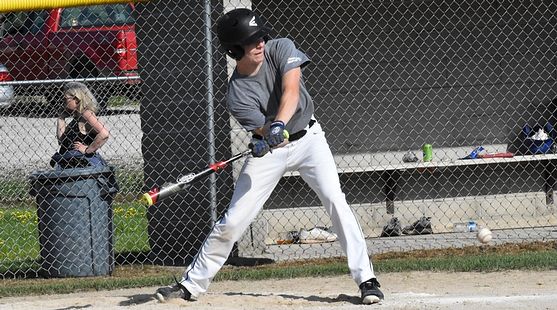 IRON MOUNTAIN---The Iron Mountain-Kingsford-Norway u19 baseball team scored three runs in each of the first two innings and cruised past the Gladstone Indians, 6-2, Thursday night at Iron Mountain's Liuna Field.

The Indians had three base runners in the first inning. They got a base hit from Zach Hanson, Dan Martin Walked, and Dayton Bernson was hit by a pitch. But pitcher Sawyer Pugh was able to get the next two outs to keep Gladstone off the board.

In the bottom of the first inning, with two out, C.J. Bolo singled against Indians pitcher Mason LaChance. Bolo stole second and then Hunter McCarthy and Jesse Julian followed with base hits.

Grannon Bray drew a walk and then Zach Spera followed with a base hit and all of a sudden, IMKN had a 3-0 lead.

Iron Mountain put together another three-run inning in the second inning on three walks and a triple by Julian.

Gladstone got its two runs in the third inning as Caden Alworden, Martin, and Bernson had back-to-back-to-back singles, but thet could not put together another rally.

Blake Krouth led off the fourth inning for the Indians, but the Indians couldn't bring him home.
McCarthy was on base all three times, as he had two hits and was hit by a pitch. Julian also had two hits. Bernson was the only Indian to get two hits.

Iron Mountain improved to 9-6 on the season, and will face Copper Country in a doubleheader on Tuesday.

Gladstone fell to 5-3 on the season. The Indians will travel to Menominee on Saturday and will face Ashwaubenon, Wis, at noon, and then will take on Menominee at 5:00. The games will be broadcast on NewsTalk 600 and www.rrnsports.com.