Petoskey Royals AA Cruise Past Escanaba Cubs, 6-2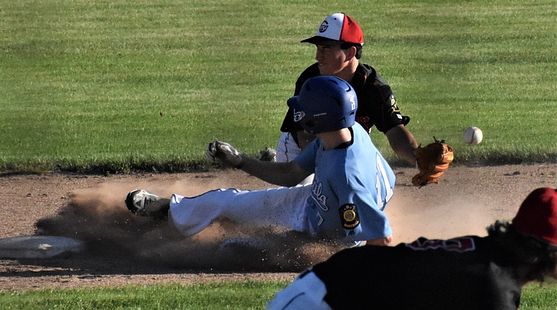 ESCANABA---The Petoskey Royals Under-19 baseball team scored four runs in the first inning and cruised past the Escanaba Cubs, 6-2, in the Cubs' final regular season home game Friday night at Al Ness Field.

The Cubs took the field with just nine players, as most of the reinforcements were gone with the junior Cubs team at the Upper Peninsula Finals in Iron Mountain.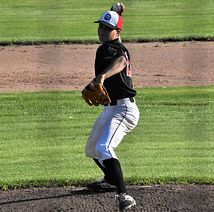 Escanaaba put Nick Kolich on the mound, and the first inning was rough for Kolich as he allowed three straight base hits to start the game. Then there were three errors behind him on defense, with one on a Glenn Bontner ground ball being thrown away, allowing two runs to score.

The Cubs had their chances. Tyler Lawson tripled to the right field fence to start the bottom of the firstb inning and scored on a grounder by Grant LaMarche.

But the Cubs also got two walks that inning but stranded both runners.

In the second inning, Noah Lancour ripped a bullet to right field for a base hit and Connor Aiken put down a nice buntup the third base line and nearly beat it out for a single. Lawson drew a walk to load the bases, then Collin Arnt's base hit brought the Cubs to within 4-2.

They still had the bases loaded, but Hunter Lancour struck out and LaMarche grounded out, keeping the Cubs in a two-run hole. In the third inning, Kolich was safe on an error and Noah Lancour drew a walk. On that walk, the ball got away from the catcher and Kolich tried to make it to third base, but he got caught in a rundown and trhe rallu ended.

The Cubs never got a runner past first base the rest of the way as Petoskey (8-5) used four pitchers that combined to limit them to five base hits.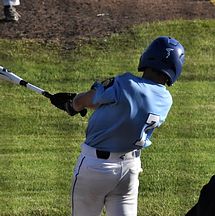 Escanaba used five pitchers, with Kolich taking the loss, allowing four runs (two earned)on three hits. Hunter Lancour and Arnt each threw two innings, and Noah Lanocur and LaMarche each threw one. The Royals got three innings from starter Nethaniel Landrie of Indian River Inland Lakes High School. He allowed two runs on two hits and three walks.

Bill Stevens (one inning), Ty Slater (two innings), and Spencer Nash (one inning) also threw.

Nash, an Onaway High School student, turned in the Royals' defensive play of the game in the sixth inning when he dove in center field to rob Lawson of his second base hit.

Escanaba's best defensive play came in the fifth inning when Bryce Beck came off the bench with a bases-loaded single. One run scored, but left fielder Noah Lancour came up throwing, and cut down Grant Tripp trying to score.

It didn't matter in the end as Petoskey opened a weekend Upper Peninsula road trip with a win. The Royals will play twice in Gladstone on Saturday and two more in Sault Ste. Marie on Sunday.

Ian Piehl had three hits and Slater added two for Petoskey.

Escanaba (7-8) will close the regular season Tuesday night in Menominee.

Click the thumbnails in the ARTICLE HIGHLIGHTS box above to see photos ad videos from Friday night's game.