Escanaba Cubs Outlast Copper Country Flames, 7-5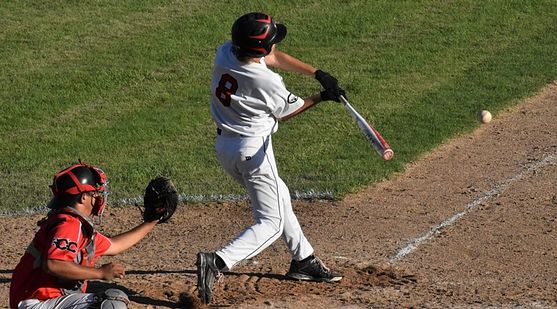 IRON MOUNTAIN---The Escanaba Cubs Under-19 baseball team scored two runs in the fifth inning to break a 5-5 tie and beat the Copper Country Flames, 7-5, in the opening round of the Upper Peninsula Finals Thursday night in Iron Mountain.

Riley Lamb had two hits and drove in three runs, including the tiebreaking run in the sixth inning. Grant LaMarche added an RBI triple early in the game, and Noah Lancour added an RBI single in the sixth inning to provide an insurance run.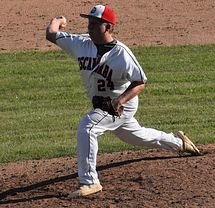 And they needed that insurance as relief pitcher Brett Schlenvogt hit a batter and walked another in the seventh inning. But Schlenv0gt got Levi Frahm to fly out to left fielder Matt Zimmerman to earn the save.

Lancour threw the first five innings to get the win. He allowed only five base hits, but also hit four batters and walked two others.

Noah Bach led Copper Country with a pair of RBI hits in the first and third innings, and Sam Kiiskala smacked a two-run double in the third inning that gave Copper Country a brief 4-3 lead. But the Flames hurt themselves with four errors on defense. The Cubs had no errors.

The Cubs also bunted well, with Collin Arnt putting down two of them and Schlenvogt one.

Eli Oldt took the loss on the mound for the Flames, going 4 1/3 innings, allowing seven runs (four earned) on five Cubs hits. He was the victim of three of the errors, although he made one of them himself on Arnt's bunt that eventually led to three Escanaba runs.

Zimmerman and Hunter Lancour had Escanaba's other hits.

The Cubs (8-8) take on Gladstone at 10:30 ET/9:30 CT Friday in Iron Mountain, and will face the host Iron Mountain team at 1 ET/12 CT. Both games will be broadcast on NewsTalk 600 and www.rrnsports.com.

OTHER GAMES---The Gladstone Indians scored a run in the seventh inning to beat the host Iron Mountain team. 2-1; the Eastern U.P. Wood Ducks surprised the Marquette Blues, 6-5; and the Menominee Red Wave mercied the Bark River Bucs, 10-0, in six innings.

Click the thumbnails in the ARTICLE HIGHLIGHTS box above to see photos and videos, and hear post-game comments from Lamb and Coach Jon Bintner.