Escanaba 12-Under Bears Win Final Home Games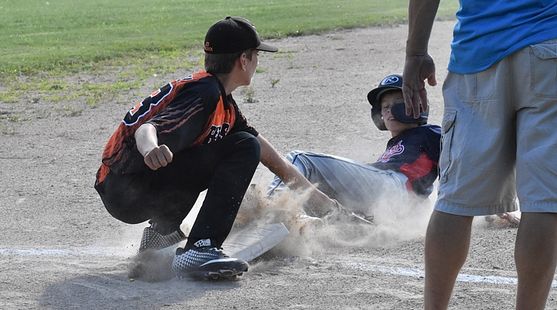 ESCANABA---The Escanaba Bears 12-and-under baseball team swept a doubleheader over the West Ishpeming Ballers on Thursday as the boys played their final home games of the summer at Dickson Field.

The boys will close the season this weekend at a tournament in Wisconsin.

Escanaba won the opener, 6-1, then cruised to a 17-1 win in the second game.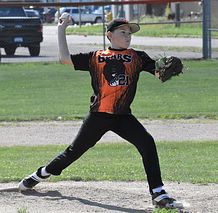 In the first game, Escanaba fell behind 1-0 in the first inning before scoring six unanswered runs. Two of the runs came home on a home run by Grayson Davis to right-center field.

Ishpeming's Ethan Marta made a nice defensive play when he turned a hard-hit ball into a 6-3 double play in the third inning.

Marta also had two hits at the plate for the Ballers.

Ashton Rymkos got the start on the mound and earned the win. Lennox Peacock and Nolan Bink followed him to the mound, and shut down the West Ishpeming lineup.

In the second game, Escanaba scored seven runs in the first inning and rolled to the four-inning mercy-shortened win. Taylor Asgaard had a two-run double and Bink added a two-run triple in that first inning. Keagan Braun added an RBI single.

Boutilier got the win on the mound in the second game. Owen Fields and Graham Johnson also threw an inning each as the Bears got ready for the season-ending tournament coming up Friday night and Saturday afternoon in Black Creek, Wis.

Click the thumbnails in the ARTICLE HIGHLIGHTS box above to see photos and videos from the doubleheader.