U.P. Hardball Classic Gets Going In Iron Mountain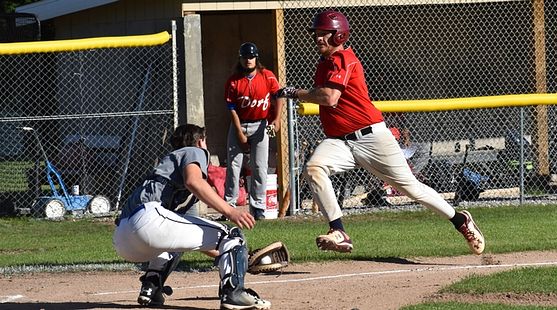 IRON MOUNTAIN---The 50th annual U.P. Hardball Classic baseball tournament got underway on Saturday in Iron Mountain with a talented group of Wisconsin teams joining the Delta County Bay College and host Iron Mountain team.

And both U.P. teams lost to Langsdorf, Wis., on Saturday to fall into the losers bracket of the three-day, seven-team event. Langsdorf scored four runs in the sixth inning to break a 3-3 tie and beat the Bay College boys, 7-3. Later, they mercied Iron Mountain, 11-0.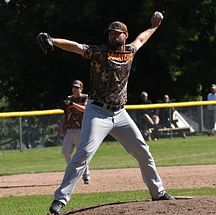 In between, the defending champion Fox Cities, Wis., Sasquatches eeked out a 2-1 win over the Menominee Falls, Wis., A's. A wild pitch with a runner at third broke a 1-1 tie and the Sasquatches turned a 4-6-2 double play in the bottom of the sixth to prevent the tying run from scoring.

In the earlier game, Nick Goebert, a Bay College pitcher from Germany, threw six innings before giving up the four runs in the sixth to take the loss.

In the last game, Iron Mountain's Caleb Johnson, a University of Wisconsin-Oshkosh freshman, had a rough outing because of walks, hit batsmen, and an early error behind him.

Graham Wick had an RBI triple in the first inning, and then hit a flare to right field in the second inning that was just out of the reach of right fielder Johnny Edwardsen to bring in two more Langsdorf runs.

Iron Mountain had loaded the bases in the top of the first inning on a walk and hits by Nolan Amundson and Jesse Julian. But Johnson struck out to end that inning, and IMKN never threatened again. The game was called on the mercy rule in the fourth inning.

The tournament continues on Sunday, with the championship on Monday.

Click the thumbnails in the ARTICLE HIGHLIGHTS box above to see photos and videos.