Eskymos Can't Overcome Rough Start; Fall To Flivs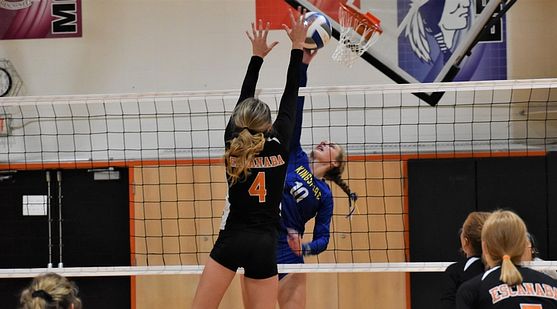 ESCANABA---The Kingsford Flivvers girls volleyball team won for the second time this season in Delta County Tuesday night, beating the Escanaba Eskymos, 3-1.

The scores were 25-22, 25-20, 18-25, 25-16.

Kingsford also picked up a Great Northern Conference win in Gladstone last Thursday.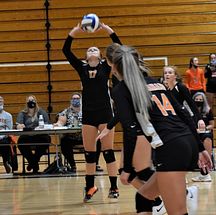 In this one, the Eskymos got off to a rough start in the first set, and even though they won the third set, they couldn't complete the comeback to force a fifth and deciding set,

"That was tough for us," Eskymo Coach Adam Lambert said. "We came out not ready. That was a really good scrappy team and I give it up to Kingsford. They're young, and they came out with such intensity, and they came here ready to win."

"We came out ready to play some backyard volleyball, so we're going to work on our cohesiveness and figure out why I had six athletes who tried individually to play and win a game."

Lambert noted that his team will face Kingsford three more times this season, as schedules were changed due to COVID-19. The match was played with no fans in attendance per a Great Northern Conference decision. That decision may be revisited soon.

Escanaba won both the JV and freshman matches, two sets to one.

OTHER U.P. SCORES
Gladstone 3, Menominee 0
Bark River-Harris 3, Munising 1
Marquette 3, Negaunee 2
North Dickinson 3, Rapid River 0
Carney-Nadeau 3, Stephenson 0
Gwinn 3, West Iron County 2
Manistique 3, Ishpeming o

Click the thumbnails in the ARTICLE HIGHLIGHTS box above to see photos and videos from the Escanaba-Kingsford match.