Lawson Signs To Play Baseball At Bryant & Stratton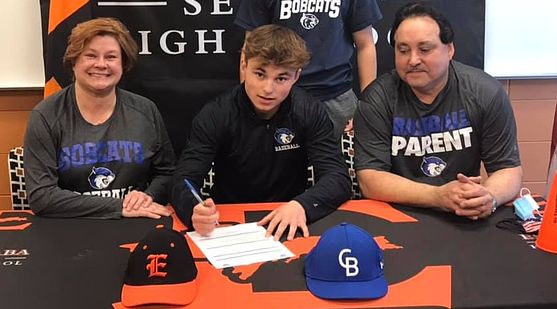 ESCANABA---Escanaba High School senior Tyler Lawson signed his National Letter of Intent Thursday to play baseball at Bryant & Stratton College in suburban Milwaukee.

Lawson signed on the dotted line Thursday after missing out on his senior season for the Escanaba Eskymos due to the coronavirus cancellations. But he played a full schedule of summer ball in Appleton, Wis., and for the Escanaba Cubs.

He says that heading south to play for the Bobcats was the perfect fit for him.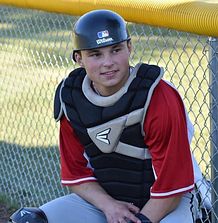 "The teammates are great, the coaches, it was a good fit, and it's going to be a nice place to develop for two years," Lawson said. "Their weight facility, it's great down there. And the field is pretty nice, too."

Lawson primarily the catcher position, and normally bats at the top of the order, and has the speed to steal bases that many catchers usally don't possess. Those are some of the things that made him attractive to the Bobcats, as well as some other schools in the region.

"I brought him up as a freshman, and a lot of people probably thought I was crazy," Eskymo Coach Scott Hanson said. "I've let him call his own game since he was a freshman. I think his wrestling background helps him defensively. A lot of people weren't running on him. He hits for average, but I think he's going to hit for power this year (next spring). He can throw down the bunt, and when he gets on the bases, he wrecks havoc on the bases."

Hanson coached Lawson not only in high school ball, but also in travel ball going back to when Lawson was just nine years old.

Lawson plans to study business at Bryant and Stratton.

"It took a lot to get here, but it all paid off, thanks to my coaches throughout the years oushing me, making me the player that I am, to be honest," Lawson said. "It really feels great."