Michigan Tech-Mankato St. Hockey Series Changed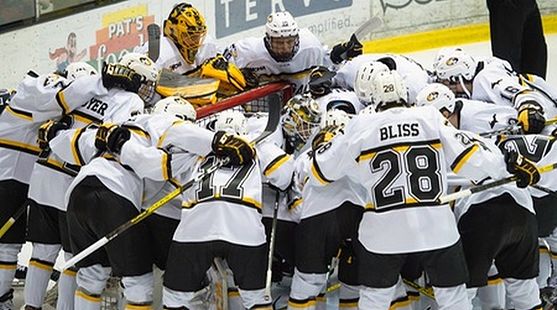 HOUGHTON, Mich. – The Michigan Tech hockey series against No. 6-ranked Minnesota State scheduled for this weekend has been moved to Sunday (Dec. 6) and Monday (Dec. 7). The puck will drop at 6:07 p.m. Sunday and 5:07 p.m. Monday at the John MacInnes Student Ice Arena.

With the recent State of Michigan Department of Health and Human Services order, fans will not be permitted into the building. The Emergency Order can be found HERE. The information regarding organized sporting events can be found under Section 6: Organized Sports Gathering Restrictions.

Fans can watch both games at FloHockey.tv. Annual ($150) or monthly ($29.99) subscriptions are available and each subscriber will have access to all WCHA games along with the full Atlantic Hockey schedule and other exclusive content. An annual subscription also includes all of the WCHA Playoffs. Download the FloSports app today on Apple TV, Amazon Fire TV, Roku, and the App Store.

Dirk Hembroff will also broadcast the games on Mix 93 WKMJ. Fans can listen live on the radio at 93.5 FM, online at TheMix93.com or Pasty.com, or by using your favorite radio streaming app.

This weekend's series will be nonconference with a WCHA matchup scheduled for January 8-9 in Mankato.