Westwood's Nelson To Play Hoops For Finlandia U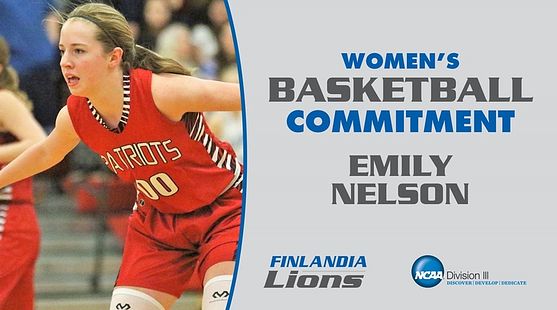 Emily Nelson has committed to play for the Finlandia University women's basketball team. She will be majoring in Graphic Design.

Nelson is entering her senior year at Westwood High School. A two-year starter, she has helped the Patriots go 46-4, win two Western Peninsula Conference and Division 3 District titles and reach the Division 3 Quarterfinals in 2019.

Nelson has earned numerous Western Peninsula and All-U.P. honors in tennis. She played for Level Up Express AAU in 2018 and 2019.

"I coached Emily when she was in 8th grade and always noticed how much potential this young lady has. Her defensive length and overall quickness is a huge difference maker in any games she plays," Finlandia Coach Mariah Dunham said. "On the defensive end, Emily could defend a guard or a post player which makes her a very vital player and an excellent rebounder. On the offensive end, her versatility once again will be a huge advantage in the style we play at Finlandia University."