COMEBACK COMPLETE: Esky Headed To Detroit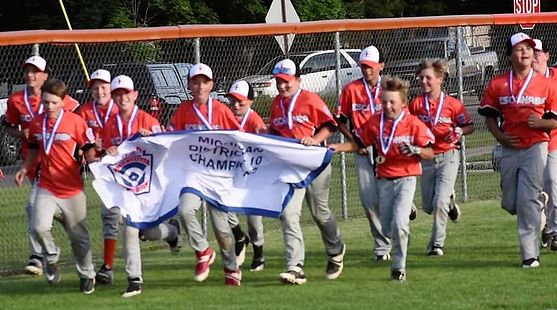 ESCANABA---It took two years, and surviving a pandemic.

But a group of Escanaba Little Leaguers got their paybacks Monday night to erase memories of a heartbreaking loss and at the same time, earn a trip to the Motor City for the state finals.


The Escanaba Major Litlle League All-Stars (age 11-12) came out of the losers bracket to beat Kingsford, 1-0 and 7-1, on Monday, to steal the district championship away from the Blue and White. It's the exact reversal fo fortunes from 2019, when at age 9 and 10, the Escanaba boys lost two games to Kingsford in the finals, with the title game ending on a painful error.

And, putting aside the 2019 disappointment, these Escanaba boys had to battle back against a talented Kingsford team that had not allowed a run in the entire district tournament. And that included a 2-0 Kingsford victory over Escanaba in Saturday's winners bracket final.

"I'm really happy that we get to go downstate," said Lincoln Bradfield, who came off the bench to deliver a clutch two-run single. "It's gonna be really fun with all my friends going downstate, Hopefully we do really good down there like we did here."

"It'll be fun," said Willie Derkos, who also had a two-run hit in that big rally. "We got the bats going. We had to watch the ball a little bit more. You know, just hit the ball a lot."

The Escanaba rally in the fourth inning of the winner-take-all game saw multiple base hits go to rignt field. And it all happened after two out.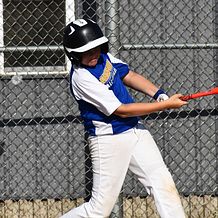 Kingsford took a 1-0 lead in the first inning when Brock Flaminio led off with a double and scored on a two-out single by Jonah Donier. But Escanaba pitcher Zahn Anderson got out of a bases-loaded jam and the game stayed 1-0 until the furth inning.

Escanaba got an RBI single from Joey Garcia to tie the game, then Nick Martinson followed with an RBI single in the same spot to make it 2-1.

Bradfield followed off the bench with a two-run hit to make it 4-1, and after Andrew Juntilla walked, Brody Ison's RBI single make it 5-1. And then Derkos finished the memorable inning with a two-run hit to make it 7-1.

Juntilla made sure Kingsford would not make another comeback like in 2019. He pitched the final 2 2/3 innings in relief of Anderson, allowing only one walk and no hits in the final two innings. Anderson allowed six hits but only one run in 3 1/3 innings. Juntilla earned the win.

Kingsford starter Bradley Bottesi took the loss, going 3 2/3 innings before Donier struggled in that fourth inning in relief. He pitched a scoreless fifth inning, though.

Escanaba had ten hits, with Mikaiden Hughes going 3-for-3. It was satisfying for Hughes, who made the error that ended the 2019 title game that sent Kingsford downstate. This time, Hughes and his buddies will be heading to suburban Detroit.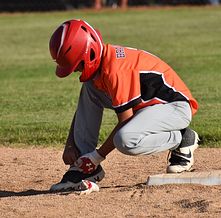 Cooper Koski, who had the game-winning hit against Escanaba on Saturday, had two of Kingsford's six hits in Monday's second game.

The first game, which Escanaba had to win, was a tense battle that went right to the wire.

Koski threw a complete game for Kingsford, and his defense was good behind him.

But he gave up the lead-off double to Alex Ison in the fifth inning and the two-out single by Anderson, allowing the game's only run to score. Juntilla had a hit as well for Escanaba.

Escanaba's pitcher, Hughes, went 3 2/3 innings before being removed after throwing 41 pitches. He was helped by a great catch by Escanaba center fielder Griffin Johnson with a man on third base, when the game was tied at 0-0. Garcia threw the final 2 1/3 innings to earn the win, sending Escanaba into that winner-take-all battle.

Escanaba will play its first game at Grosse Pointe Farms-City Little League, just north of Detroit. The first game is Saturday at 5:15 against Bay City Southwest, and the second game, on Sunday, against Muskegon Roosevelt Park, is set for 12:15.

You can hear both games live on the radio on FM-93.5 and AM-600, and on-line at www.rrnsports.com.