Esky Girls Can't Dig Out Of Early Hole Downstate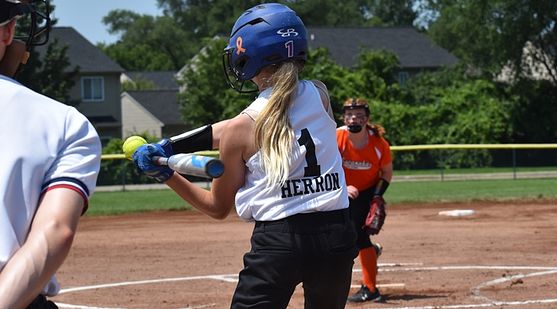 Click the thumbnails to see photos and videos from the Esky-Bullock Creek game as well as the Tecumseh-Grosse Pointe game.

ROCHESTER HILLS Mich.---The Escanaba Minor League All-Star softball team (age 9-10) fell behind 4-0 in the first inning and couldn't mount a comeback, losing to Bullock Creek Southtown out of the Midland area, 6-0, at the state tournament Saturday afternoon in the Detroit suburb of Rochester Hills.


Saturday's game was originally scheduled for Friday morning, but heavy rains that caused widespread flooding throughout Metro Detroit forced the postponement. Then it was rescheduled for Saturday morning, but was delayed again by three hours as field maintenance was done.

The Southtown girls were more ready to go than the Escanaba girls in that first inning as the District One champions put four on the board after Esky went out 1-2-3 in the top of the inning.

They had four hits against Escanaba starter Emma Parlato, who had thrown two no-hitters and struck out 29 batters in the district tournament sweep over Norway.

Bella Kipffmiller an RBI double. Ellie Gowing added an RBI single, Sage LaVigne's grounder brought in another run, and Lily Coyle singled home Brylie Herron, who started the game by smoking one toward right field that the Esky girl ran toward it, but it sailed over her head.

Coyle, meanwhile, was tough in the circle for Bullock Creek. She hit four Escanaba batters with pitches, but mostly had command of the strike zone, fanning 11 batters in six innings of work.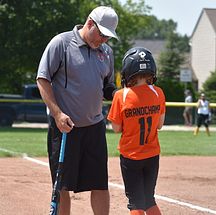 Escanaba trailed, 5-0, after two innings, before Parlato settled down. She gave up only one more run and one more hit over the final three innings of the game.

Escanaba had a chance to score in the third inning when Abby Derkos was hit by a pitch and Kinsley Williams followed with her team's first hit of the ballgame. But Coyle struck out Parlato to end the scoring chance.

In the fourth inning, Braelyn Grandchamp led off with a base hit. But she was thrown out trying to steal. Then Mara Anderson was safe on an error and Bella Noblet got a base hit, but Anderson was thrown out at third base.

In the fifth inning, Kallie Nummilien was hit by a pitch and Abby Derkos got a base hit. Kinsley Williams then appeared to get her second straight hit, but Nummilien was thrown out at third base.

And in the sixth inning, Grandchamp led off with a base hit and Gabby Parlato walked. But with two on and no outs, Anderson popped one up and it was caught by the second baseman. She threw back to first base for the double play. Noble grounded out to end the game.

Escanaba will play two games on Sunday as the tournament continues to rebound from the rain and flooding. The first game is at 11:00 against Three Rivers and the second game is at 3:00 against Big Rapids.

Escanaba will likely need to win both to reach Monday's quarterfinal round.