Ison Leads Escanaba Boys To State Tourney Victory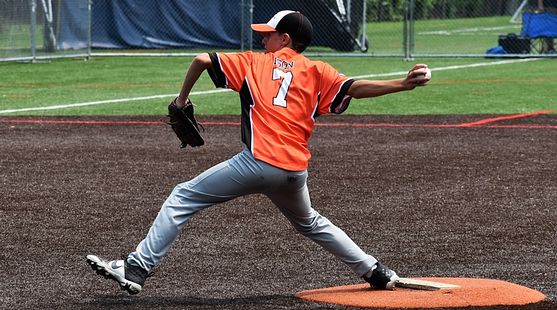 Click the thumbnails to see photos and videos, including the medal presentation for every player. And hear comments from Manager Dan Garcia.

GROSSE POINTE---The Escanaba Major Little League All-Star (age 11-12) baseball team finished its state tournament run with a 11-1 win over Kalamazoo South Portage Monday at University Liggett High School.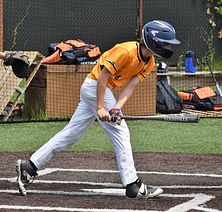 Brody Ison struck out eleven of the twelve outs that were recorded in the four innng, mercey-shortened game. Escanaba led just 2-0 after three innings before breaking it open with a nine-run, bat-around top of the fourth inning.

"This has been a lot of fun," Escanaba Manager Dan Garcia said. "We had big expectations coming down here and we weren't really sure what to expect. We played well. We just made mistakes when we shouldn't have. We were in every game. Both games that we lost."

Escanaba had a big fourth inning, similiar to the big inning in the district championship game against Kingsford that sent the boys down here.

Nick Martinson's two-run triple broke the game open, making it 4-0. Willie Derkos followed with an RBI single. Lincoln Bradfield and Andrew Juntilla followed with run scoring base hits and all of a sudden, it was an 8-0 game.

Escanaba eventually went up 11-0 on passed balls and grounders, and Cale Schroeder came off the bench for a base hit.


South Portage got a run in the bottom of the fourth when Carter Piotter got a base hit up the middle. Then Brady Sokolowski hit a long fly ball that was missplayed and Piotter came all the way around to score. But Ison struck out the side and the game ended.

"Brody Ison was on fire," Garcia said. "We just told the boys to come out, play hard, and have fun today, and play with pride. And they did. It was a good way to end the season."

Escanaba finished the 16-team state tournament third in its pool, which was not good enough to advance to bracket play. But the boys made the most of it but attending Monday night's Detroit Tigers-Texas Rangers Major League baseball game at Comerica Park.

OTHER YOOPERS STLL PLAYING---Houghton Portage Lake lost on Monday to Taylor North, 10-0, in a game that was meaningless because they had already qualifed for the quarterfinals because of two earlier wins. Portage Lake will face St. Clair on Tuesday.