HOLY COW! LaMarche, Cubs Stun Marquette, 1-0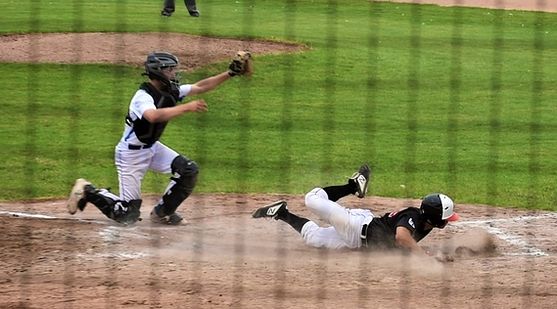 Click the thumbnails to see photos and videos, and listen to post-game comments from Grant LaMarche.

ESCANABA---Grant LaMarche threw a complete-game one-hitter, striking out 13 batters as the Escanaba Cubs upset the Marquette Blues, 1-0, in the first game of the American Legion Zone Five Tournament on Thursday in Escanaba.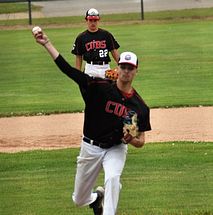 LaMarche carried a no-hiiter into the sixth inning before Jakob Peterson's bad hop single past third base broke it up.

LaMarche, a Northwood University pitcher, got a bounce-out to end that sixth inning, then he was overpowering in the seventh inning as he struck out the side to preserve the Cubs' biggest victory of the season.

Marquette pitcher Justin Wenk was also very good, throwing 4 2/3 innings of scoreless ball on the mound. He allowed three hits: a leadoff single by Tyler Lawson in the first inning, a double to the fence by LaMarche in the fourth, and a leadoff single by Riley Lamb in the fifth inning.

Wenk was able pitch around those hits, and he didn't walk anybody.

Finally, in the bottom of the sixth inning, Escanaba scored what would be the game's only run without the benefit of a base hit. Nick Kolich was hit by a pitch to start the inning by reliever Dakota Maki. Kolich stole second base, and was moved to third when Hunter Lancour poked a grounder to the right side of the infield withy two strikes on him.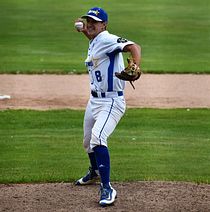 Jack McEvers hit one over the mound, and Parker Maki charged it from shortstop. His throw to the plate appeared to beat Kolich to the dish, and Peterson put on the tag, but Kolich was called safe by the home plate umpire. That was the difference in the game.

Escanaba (7-10) will face Bark River Friday morning at 11:00, and will take on Negaunee and Copper Country on Saturday. All of the games will be broadcast on WCHT-FM (93.5) and WCHT-AM (600) as well as on-line at www.rrnsports.com.

Marquette (16-7) will take on Copper Country at 2:00 Friday. The game will be broadcast on WUPT-FM (100.3 The Point) and www.rrnsports.com.