DAY TWO: Marquette Wins Two; Esky Bats Silent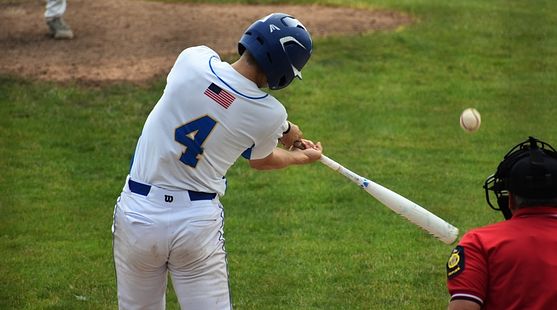 ESCANABA---The Marquette Blues American Legion Baseball team won two games on Friday, and the Escanaba Cubs lost a down-to-the-wire battle with the Bark River Bucs, as the second day of the Upper Peninsula Zone Five Tournament was held in Delta County.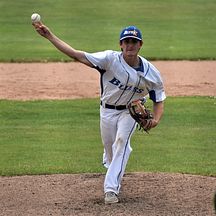 MARQUETTE 8, COPPER COUNTRY 0---Erik Johnson faced just one batter over the minimum of 21 in firing a complete game two-hitter for the Blues. Johnson allowed a bunt single to Kade Farrell in the fourth inning but picked him off of first base moments later.

Johnson walked Brandon Norkol, but Marquette catcher Jake Peterson caught him trying to steal second base. Dylan Horning got the Flames' other base hit in the sixth inning.

"I felt good," Johnson said. "The curveball, I was locating it better than I have all season. And then they seemed to not hit the fastball as well when I did that, so that was working good."

Jake Peterson had an RBI double and two-run double for Marquette, and Parker Maki added an RBI double.

MARQUETTE 14, BARK RIVER 2---Marquette scored eight runs in the first inning against Bucs pitcher Max Hall and cruised to the five-inning mercy victory. The Bucs weere unable to throw ace pitcher Nick Javurek as they planned because Javurek had already appeared in the Bucs' first two games, even though both appearances were less than 20 pitches.


American Legion rules state that a pitcher must sit after appearing in two straight days, regardless of how many pitches are thrown. Hogan Nemetz had a two-run single in that big first inning while Brock Taylor added an RBI double.

Later, Dakota Maki added a three-run bases-clearing double in the third inning. Erik Johnson launched a solo home run in the fifth inning.

Javurek had an RBI double for the Bucs. Hayden Rockhill pitched all five innings for the Blues, allowing four hits and four walks while striking out five.


BARK RIVER 2, ESCANABA 1---Noah Gorzinski beat the Cubs on the mound for the second time this month, and this time carried a no-hitter into the sixth inning for Bark River. The Bucs scored two runs in the first inning agaunst Cubs pitcher Hunter Lancour, after first baseman Riley Lamb missplayed a foul pop up by Johnnie Robinette.

Instead of ending the inning, Robinette got new life and smacked an RBI double. Wyatt Riley followed with an RBI double of his own to make it 2-0.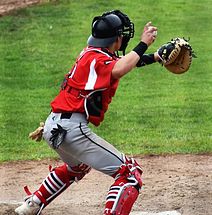 Lancour did not allow another run, and struck out nine batters before running out of pitches in the seventh inning. Nick Kolich got the final out.

The Cubs offense was unable to generate much against Gorzinski despite the North Central High School graduate walking five batters. Lancour finally broke up Gorzinski's no-hitter with a solid base hit up the middle in the sixth inning, while Tyler Lawson and Noah Lancour both walked to load the bases.

Lamb's sinking line drive to right field was caught, and the Cubs scored on the tag play. But Jack McEvers flew out to strand the other two base runners.

Javurek came on to throw the final inning after Gorzinski neared his pitch limit. Javurek got the 1-2-3 inning to earn the save, but it cost him the ability to pitch in the Bucs-Marquette game, and he also cannot pitch in Saturday's must-win game against Copper Country.

AMERICAN LEGION BASEBALL U.P. FINALS

ZONE FIVE TOURNAMENT at Escanaba and Gladstone


Thursday, July 22

Escanaba 1, Marquette 0

Iron Mountain 6, Gladstone 5

Bark River 17, Negaunee 3


Friday, July 23

Bark River 2, Escanaba 1

Menominee 5, Eastern UP 4
Marquette 8, Copper Country 0
Eastern UP 14, Gladstone 9
Copper Country 10. Negaunee 2

Iron Mountain 8, Menominee 7
Marquette 10, Bark River 2

Saturday, July 24

2:15 pm. Copper Country vs Bark River (@Escanaba) LIVE on FM-106.3

Eastern U.P. 1, Gladstone 0

4 p.m. Escanaba vs Negaunee (@Escanaba) LIVE on FM-93.5, AM-600

4 p.m. Iron Mountain vs Menominee (@Gladstone) LIVE on FM-94.3

6 p.m. Marquette vs Negaunee (@Escanaba)

6:15 p.m. Iron Mountain vs Eastern UP (@Gladstone) LIVE on FM-94.3

9 p.m. Escanaba vs Copper Country (@Escanaba) LIVE on FM-93.5, AM-600

9:15 p.m. Gladstone vs Menominee (@Gladstone) LIVE on FM-106.3


Sunday, July 25
10:30 a.m. Escanaba Pool 2 seed vs Gladstone Pool 1 Seed (@Gladstone) RADIO TBA

10:45 a.m. Escanaba Pool 1 Seed vs Gladstone Pool 2 seed @Escanaba) RADIO TBA

1:30 p.m. Championship Game @Escanaba or Gladstone RADIO TBA

1:30 p.m. Third Place Game @Escanaba or Gladstone RADIO TBA