NMU Sweeps Bay College In Basketball Exhibitions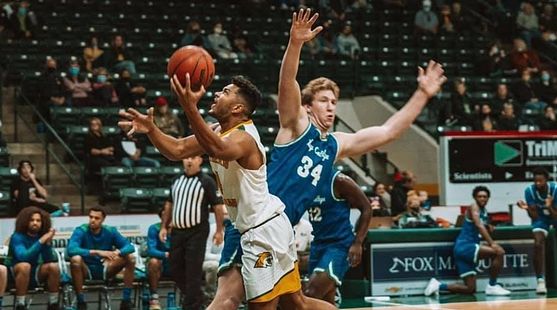 Click the AUDIO burrons to hear player spotlight interviews with NMU's Max Bjorklund and Makaylee Kuhn. (NMU Photos)

MARQUETTE---The Northern Michigan Wildcats men's basketball team defeated the Bay College Norse, 82-65, Thursday night at the Berry Events Center.

Nick Wagner scored 20 points for NMU to lead all scorers. John Kerr and Dylan Keuhl each added 12 points. The Norse were led by Diang Gatlauck's 14 points. Ashton Janke added 12 and Justin Nelson chipped in eight.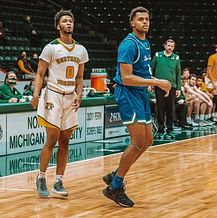 NMU started the game off high tempo in the opening eight minutes, as the Wildcats and the Norse played a back-and-forth game, reaching a score of 17-13 in favor of the 'Cats. As both teams played strong defensively, the 'Cats looked to pull ahead during the first 20 minutes of play.

The Wildcats pushed the pace in the final five minutes of the half, as they looked to take a strong advantage before halftime. NMU guard Nick Wagner made a picture perfect three-pointer to get the crowd cheering as the 'Cats took a 49-31 lead at the half.

During the last five minutes of play, NMU held the Norse to two minutes of scoreless play, while the 'Cats were able to put up another six. The Wildcats finished a strong offensive game with a final score of 82-65 in favor of the 'Cats.

A strong defensive game for Sam Schultz as he pulled down six rebounds in his 10:33 on the court.

In the ladies game, NMU led 51-7 at halftime and rolled to a 103-29 win over the Norse. Andrea Perez had 13 points, Madigan Johns 12, and Makaylee Kuhn added ten for NMU. Madison Olsen scored nine points for Bay.

The 'Cats started the game off hot, with a run of 15-3 to start the opening quarter vs. Bay College. Northern was able to keep the momentum through the entirety of the first quarter, with a score of 19-6 after 10 minutes.

NMU outscored Bay 32-1 in the second quarter.