Gladstone Wins Pinconning Softball Invitational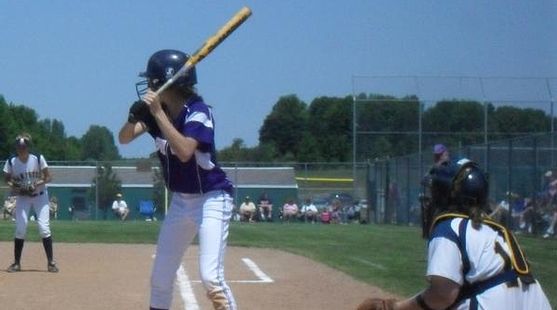 The Gladstone Braves softball team won three games at the Pinconning Invitational in Lower Michigan on Saturday to bring the tournament trophy back across the Mackinac Bridge. The Braves beat Reese, 12-2, then downed the host Spartans, 18-2.

Gladstone shut out Fenton, 2-0, in a very competitive game in which the Braves got just one base hit and the Tigers managed two hits. The Braves scored their runs in the third inning on a walk, a pair of bunts, and aggressive baserunning.

Gladstone improved to 4-2-1 on the season, after losing last Tuesday to Green Bay Preble. Pictured: Gladstone's Katie Backer in an at-bat during last spring's regional tournamaent.