Let The Kid Play! State Senate Hearing Wednesday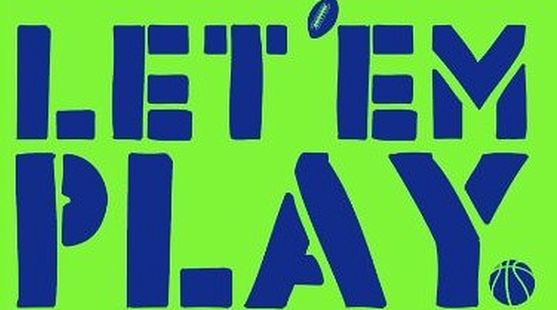 LANSING---The Michigan High School Athletic Association is facing mounting public pressure to make changes to its rule that forbids kids who turn 19 years old after September 1st from playing varsity sports in that school year.

This rule came to light with the case of Eric Dompierre, an Ishpeming High School student who has Down Syndrome and wants to play basketball for the Hematites in his senior year of 2012-13. But the MHSAA has rejected Ishpeming's appeals on Dompierre's behalf, and so a public campaign against that ruling has made this a national story.

Upper Peninsula State Senator Tom Casperson (R-Escanaba) has authored a resolution urging the MHSAA to allow an exception to the rule, and a Senate Education Committee hearing will be held Wednesday in Lansing to take testimony on the issue.

State Sen. Tom Casperson (R-Escanaba)
"The current age policy is well-intentioned, but it is an outdated rule that unnecessarily punishes students with disabilities who sometimes reach high school at an older age through no fault of their own," Casperson said. "Waiving the age requirement for these students will contribute to their growth and confidence while ensuring the integrity of high school sports."

The MHSAA is a private, non-profit group that is not under the control of the state government. It does not get funding from the government, and school districts volunteer to join the MHSAA. Casperson admits this, but in an interview with RRN Sports, he hoped that public pressure would convince the MHSAA to "do the right thing."

A petition demanding the MHSAA change its rule now has more than 90,000 signatures on it. Dompierre and his father, Dean, will both be in Lansing on Wednesday to give testimony at the Senate Education Committee hearing. Casperson says that ESPN and other national media outlets plan to cover the hearing, which starts at 12:00 Wednesday afternoon and can be watched via the Internet by clicking HERE .

"I am pleased that both Eric and his father Dean will be able to testify on the resolution," Casperson said. "While having a committee hearing on a resolution is not the norm, neither has been the outcry over this case. Participation in sports has been a key component of Eric's success and that of thousands of student athletes across the state."

Senator Tom Casperson Interview
Casperson noted that eight states, including Ohio, specifically provide for an age-eligibility waiver for students with disabilities, while fifteen other states allow for waivers from any policy if undue hardship to the student would occur.

The MHSAA's Associate Director, Tom Rashid, told the Detroit Free Press's Mick McCabe the following on this issue:

"I spoke with about 500 to 600 athletic directors," Rashid told the Free Press. "We discussed this widely throughout the state, and that was the general consensus. We did an opinion poll where we found 60% of the schools did not favor a change to the rule. I heard in every room: 'What about autism? What about kids with learning disabilities?' Many thought this is a crack in the dam schools did not want to proceed in."

But Casperson told RRN that if other states can find a way to balance the integrity of high school sports with the needs of students with special needs, why can't Michigan?

"Eric loves basketball and football, and that has been a catalyst for his success in school," Casperson said. "Playing these sports has provided Eric with the camaraderie of his teammates and helped build his self-esteem, self-confidence and identity—lessons that often cannot be learned elsewhere."

"We should not deny Eric or any other student these opportunities."