CRUISE CONTROL: Saints Roll Into Regional Final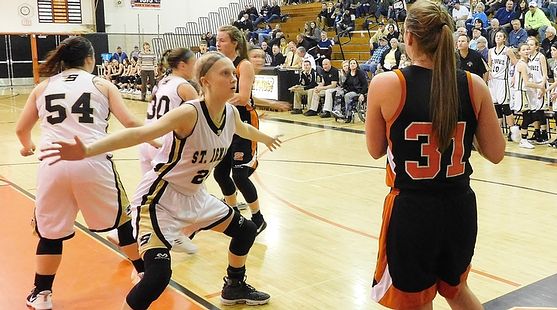 ESCANABA---The Saint Ignace High School girls basketball team kept rolling along Tuesday night, beating the Houghton Gremlins, 68-34, in the Class C regional semifinals at the Escanaba High School Gym. The Saints scored the first 12 points of the game, and raced to leads of 26-4 after the first quarter and 41-10 at halftime.

Linnie Gustafson had 24 points and Emily Coveyou added 15 for the Saints, who improved to 23-1 on the season.

Their only loss was to #1 Detroit Edison earlier this year.

Kara Pietila had 13 points and Kendra Monette added 11 for Houghton.

Click the thumbnails in the ARTICLE HIGHLIGHTS box above to see photos, video highlights.