Braves Open Softball Season With Tourney Victory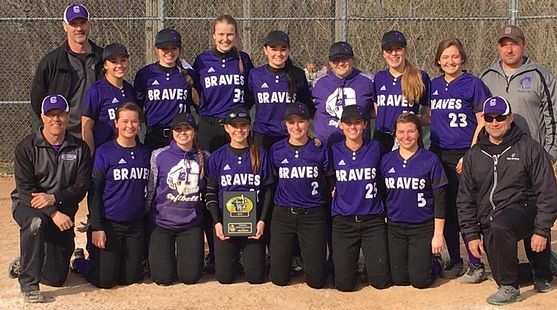 HORTON, Mich.---The Gladstone High School softball team won three games on Saturday to take first place at the Chris Brien Invitational at Hanover-Horton High School.

The Braves, ranked second in the state in Division Three, beat Sturgis, 4-2, then rallied to beat Portland, 4-3. Gladstone wrapped up the day with a 13-3 win over Ravenna.

The Braves entered the tournament after their own event was snowed out at home.

Gladstone also played top-ranked Clinton on Friday, losing, 2-0.

The Bravea are scheduled to host Marquette on Tuesday.