Emeralds Top Broncos As Volleyball Playoffs Begin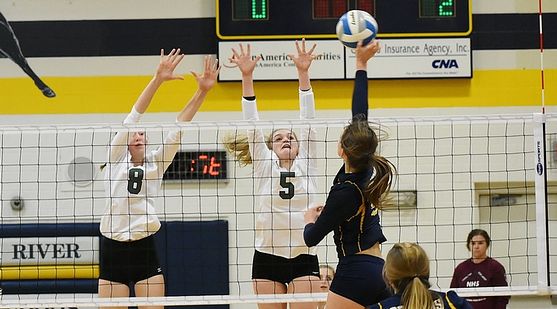 HARRIS---The Manistique Emeralds opened the volleyball post-season Monday with a 3-0 win over the Bark River-Harris Broncos in the Division Three district tournament.

The scores were 25-10, 25-19, 25-22.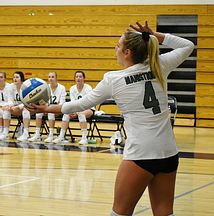 The Emeralds easily won the first set, but BR-H led the second set, 13-9, and the third set, 18-8, before Manistique rallied to win both times.

"This feels amazing for us to start off our post-season with a win," Manistique Coach Amy Nixon said. "We were making really good passes, and that allowed our hitters to just do their thing. We're a really good-hitting team, so as long as our passing is on point, our hitters can do their thing."

Manistique will face Westwood in the district semifinals on Wednesday. In the other D-3 opener Monday night, Gwinn defeated Ishpeming, 3-1.

The Model Towners will face Negaunee in the district semifinals on Wednesday.

MONDAY PLAYOFF SCOREBOARD
Houghton 3, Menoninee 0
Sault Ste. Marie 3, Boyne City 0
Gwinn 3, Ishpeming 1
L'Anse 3, Dollar Bay 0
Calumet 3, Ironwood 1
Superior Central 3, Big Bay deNoc 0
Forest Park 3, North Central 0
North Dickinson 3, Hannahville 0
Bessmeer 3, Watersmeet 0
Wakefield-Marenisco 3, Ontonagon 0
Lake Linden-Hubbell vs Hancock, no report

Click the thumbnails in the ARTICLE HIGHLIGHTS box above to see photos and video highights from Monday night's BR-H vs Manistique match.