FAR FROM HOME: Norse Players Cope With Virus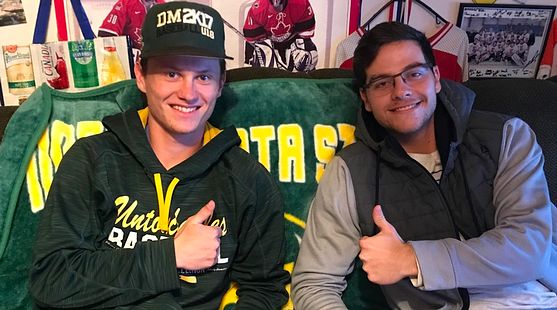 ESCANABA---These are rough times for all of us, dealing with the fear and the uncertainty of the coronavirus.

But imagine being a teenager from thousands of miles away, stuck in a foreign country, away from your family and friends, in a place where virtually no one speaks your language.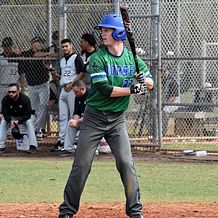 That's the situation many college students from other countries are in today, and Bay College had five members of its baseball team this spring from outside of the United States.

Infielder Ernesto Gomez from the Dominican Republic was able to get a flight home Wednesday morning.

And Canadian pitchers Scotty Adams and Shaw Bowser were both able to drive back across the border into Ontario before the border was closed earlier this week.

But that leaves two Norse international students who are still here as Escanaba, and the rest of the Upper Peninsula, deals with restrictions that include closed bars and restaurants, cancelled classes, and other cancelled community events.

Catholic Masses have even been cancelled.

Bay College left fielder David Ibn Ezra is from Tel Aviv, Israel. He says it is tough being so far from home during the Coronavirus crisis, but he says he will be able to get out of here in a couple of days. Things are not good back home, he says.


"Right now, everything is shut down, basically, all the stores, restaurants, whatever," Ibn Ezra said Wednesday night. "People are asked to stay in their houses, unless they work in the medical industry, or something like that. Like a nurse or a doctor, those are the only people who can actually leave their house right now."

Ibn Ezra says his parents say it's best for him to come home, and he plans to do so on a flight early next week. It won't be a picnic, however, when he returns to his home, which is located in the heart of Tel Aviv, a major city of nearly a half-million people.

"So, basically, I'll have to stay in my room, in my house, for 14 days, and not leave or go outside at any point," Ibn Ezra said of his pending quarantine. "It's all for the best."

The immediate future is not as certain for another of Bay's international students. Pitcher Nicolas Goebert is from northern Germany. He says things are so bad back home that there's no way he can go. So he will stay here in the U.P. for however long it takes.

"I'm going to be staying in the U.P. because it's far too dangerous for me to even go back home," Goebert said. "All of the airports are probably contaminated. Even if I make it back home, I'm surrounding by everything has to do with the coronavirus. As of right now, in Europe, as it's going, it's just bad."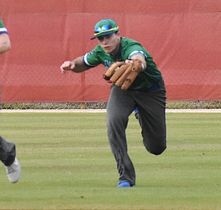 Iben Ezra says it has been a great experience being in Escanaba and playing baseball here in America. But now it's time to get home while he can, and finish up his Bay College classes on-line.

"It was a hell of an experience," Ibn Ezra said. "I just got in this spring semester, and everyone welcomed me really nice. All of the players, the school staff, the coaching staff."

"It's been a very good experience until that moment that they announced that they were cancelling the season. It's unfortunate that it all has to stop right now."

Goebert says it was a great experience coming to Escanaba.

"It's a fun experience, meeting all these guys from around the world, and from around Michigan and Wisconsin even," Goebert said. "I definitely did not miss an opportunity to smile. It's just a lot of fun."

Ibn Ezra had eight hits in 37 at bats in 12 games played for the Norse before the season was cut short Monday by the Coronavirus. Goebert had three hits in seven at-bats and made two starts on the mound.

The NJCAA, in its announcement to cancel the season on Monday, said that students will regain that year of eligibility, and Norse Coach Mike Pankow said that all would be "welcomed back with open arms" should they want to come back to Bay.

Click the thumbnails in the ARTICLE HIGHLIGHTS box above to see and hear interviews from both players, and to see photos and videos from their season-opening (and ending) trip to Florida, taken by Brad Landis.