Eskymos Hang On To Win Last Home Game, 66-64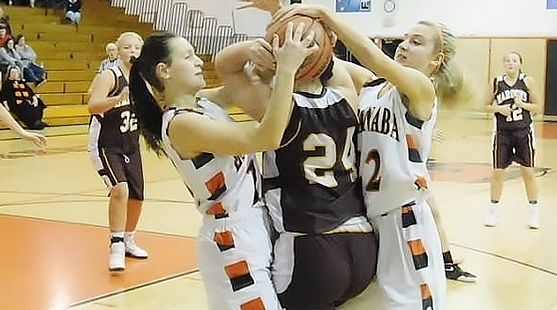 ESCANABA---The Escanaba High School girls basketball team picked up a win in their final home game of the season Wednesday night, 66-64, over the Menominee Maroons.

The Eskymos improved to 9-9 on the season, with one regular season game remaining on Thursday at West Iron County. Escanaba opens districts at Boyne City next Monday.

On Wednesday, Escanaba fell behind early, 14-7, but bounced back to take the lead midway through the second quarter at 23-22. The Eskymos eventually took a 13-point lead in the fourth quarter before holding off a Menominee rally in the final few minutes.

Nicole Kamin led the Eskymos with 16 points. Savannah Barron added 12 points.

Menominee got 15 points from Erin Barrette, while Emma Anderson added 13.

Click the thumbnails in the ARTICLE HIGHLIGHTS box above to see photos, video highlights.