Gladstone Community Bids Farewell To Matt Houle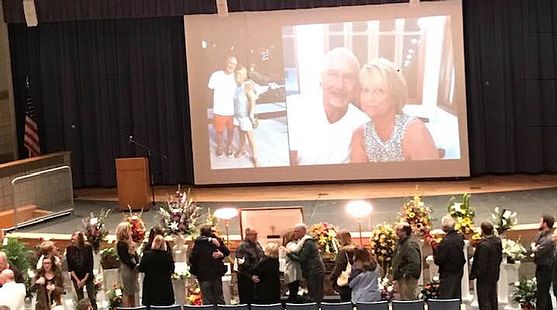 GLADSTONE---Hundreds of people lined up inside the Gladstone High School auditorium for five hours Wednesday to pay their respects to Matt Houle.

The well-known former coach and activities director passed away over the weekend at the age of 57, especially shocking the kids who knew him the best. Houle also served as the director of Big Brothers Big Sisters in Delta County, and was the program director at the YMCA and worked with Special Olympics over the years.

Houle was named the Upper Peninsula Athletic Director of the Year in 2005, and also served for a short time as the Escanaba High School Athletic Director.

Houle's funeral is set for 11:00 Thursday morning at All-Saints Church in Gladstone.

Memorials can be sent to Special Olympics of Delta County.

Click the thumbnails in the ARTICLE HIGHLIGHTS box above for photos, and to hear interviews with YMCA Director Gary Nash, Gladstone Superintendent Jay Kulbertis, Gladstone graduate/friend Cooper Koski, and Gladstone graduates Taylor Hunter and Kaitlyn Hardwick.