Eskymo Girls Win Three Of Four Games Downstate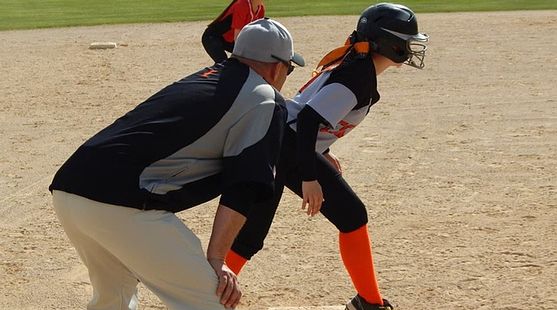 SAGINAW---The Escanaba High School girls softball team played four downstate teams this weekend, and won three times before coming up a run short in their fourth contest.

Among the victories: a win Saturday afternoon over top-ranked Midland.

"I feel pretty good about it," Escanaba Head Coach Jamie Segorski said. "When we struggled, it was in the 'short game' of fielding the ball, and that's typical for us not being outside very much. But that's OK. We'll work on those things and we'll get better."

Escanaba entered the game ranked #2 in the state in Division Two, and the team's final game of the weekend was against third-ranked Saginaw Swan Valley.

It was a rematch of last June's state quarterfinal game that the Eskymos won. This time, the Swan Valley Vikings had a big fifth inning and then held on to win, 7-6.

"They're good---really good," Segorski said. "We didn't play as well, but we played them at home, and it was the third game of the day for us. That's about as good as they can hit."

Freshman Gabi Salo had to do most of the work in the circle on Saturday after senior Katie Ross tweaked both her hamstring and quad muscle during the earlier games. Segorski said that there was some rough defense behind Salo, too, in that final game.

"I think she hit the wall, too," Segorski said. "She just threw 17 innings in a row."

Escanaba led, 3-2, before giving up five runs to fall behind. The Eskymos tried to rally, scoring three late runs, but ended up a run short. The teams combined for 25 base hits.

"We didn't give up," Segorski said. "We kept going. But that's the first time we've seen real pitching this year, and we had 13 hits. It was a struggle, but that's OK."

Earlier in the day, Escanaba knocked off the top-ranked Midland Chemics, 11-2. Taylor Gauthier kept up her torrid hitting with a two-run homer, and Malary Hiney also went deep. Salo allowed two runs in the first inning, then she put up zeroes from there.

Salo limited Midland to six base hits altogether.

"We played well in that game, and we had some real nice defense," Segorski said. "Jerrika McAlpine made a diving catch in left field."

The Eskymos dominated Lake Fenton, 8-0, in Saturday's first game. Ross pitched the first four innings, allowing one hit, before Salo took over and allowed no base hits.

The weekend began with a quickly-arranged game against West Branch Ogemaw Heights Friday night. The Eskymos won, 22-5, as Gauthier hit two home runs: one with two men on, and another with one man aboard. She also had a pair of doubles.

Ross and Maddie Griffin also hit home runs for the Eskymos on Friday.

Escanaba (6-1) returns to action Wednesday with its home opener against Negaunee.