Eskymos Pick Up Huge Victory Over Detroit Loyola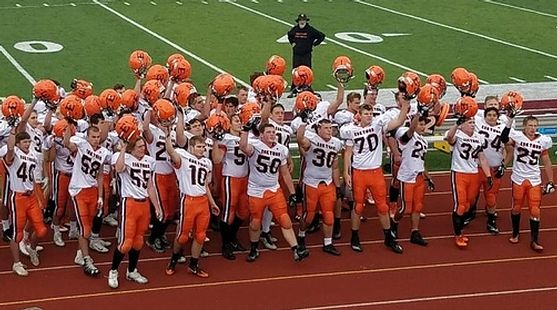 HAZEL PARK, Mich.---The Escanaba High School football team held on to beat Detroit Loyola, 21-20, Saturday afternoon in Hazel Park. The Eskymos stopped a two-point conversion and recovered an on-side kick in the final seconds to preserve the win.

Escanaba jumped to a 7-0 lead late in the first quarter as Cody Vandermissen plunged in from one yard out after quarterback Craig Kamin hooked up with receiver Ryan Robinette for a 38-yard strike.

The Bulldogs scored the only points of the second quarter, making it 7-6 at the half.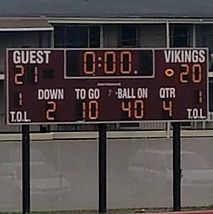 In the third quarter, Kamin found Jared Nash for a five-yard touchdown pass, and after Christer Carne kicked the PAT, it was 14-6.

Then after Loyola went for it on fourth and long in its own territory and missed, Scout Wunder ran in a 14-yard touchdown. Carne's extra point kick made it a 21-6 Eskymo lead.

But Loyola, the school that faced Ishpeming three times in the Division Seven state championship game in recent years, was far from done. A touchdown pass and two-point conversion midway through the quarter brought Loyola to within 21-14, and then, with 50 seconds left in the game, Detroit scored again, after a fourth down conversion.

But on the two-point run, Aaron Young stuffed the play with a tackle-for-loss. Then Johnny Schlenvogt recovered the onside kick, and Escanaba went into victory formation. The Eskymos improve to 2-1 on the season. Loyola fell to 0-3.

Escanaba hosts Marquette next Friday night. (Curtis Aiken photos)