Forest Park Holds Off BR-H Second Half Comeback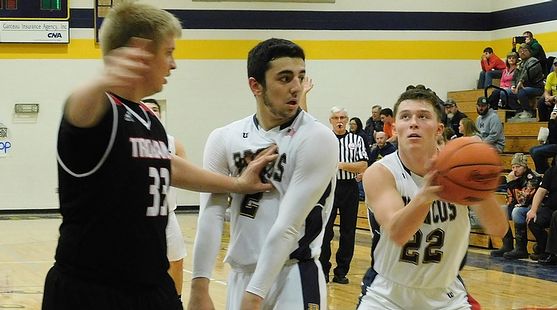 HARRIS---A miserable first quarter was too much to overcome for the Bark River-Harris High School boys basketball team Monday night as they lost for the thrid straight game, 63-57, to the Forest Park Trojans in Harris.

The Broncos scored just four points in a sluggish first eight minutes, and fell behind by 13 points early in the third quarter, 33-20.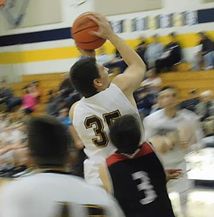 The Broncos finally found their range from long distance in the second half, with Hunter Debelak giving the team a big boost off the bench with a pair of triples.

Matt Richer and Ryan Arndt also hit a pair of three's in the second half as the Broncos rallied.

A put-back and free throw by Ben Schultz cut the Forest Park lead to 47-43, but the Trojans had the big answer with baskets by Josh Logan, Max Nylund, and Jacob Frisanco to stretch the lead back to double digits. The Broncos could not close the gap any closer.

Arndt led all scorers with 21 points. Logan Heim added 10 and Debelak scored eight.

CFFP was led by Riley Hendrickson's 15 points. Logan had 14 and Nylund added 10.

Click the thumbnails in the ARTICLE HIGHLIGHTS box above to see photos, videos from Monday night's game.