DEFENSIVE WINNER: Wolves Top Broncos, 56-47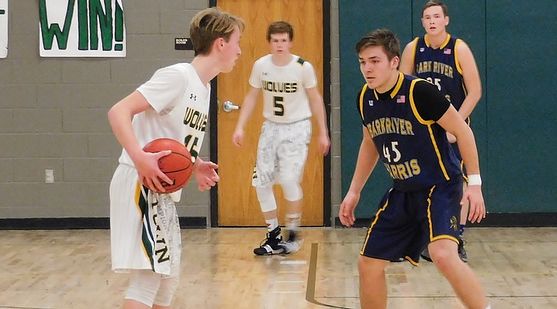 CARNEY---The Carney-Nadeau High School boys basketball team used strong defense instead of the usual three-point basket to beat the Bark River-Harris Broncos, 56-47, Thursday night in Carney.

The Wolves scored the first six points of the third quarter to expand their lead to 34-20, and then held off several Bronco runs that closed the gap to six points in the final quarter. And they did it with defense that often denied BR-H's Ryan Arndt the ball.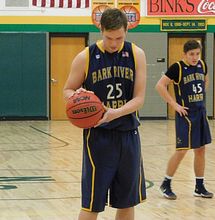 Carney-Nadeau was led by Preston Lauscher's 17 points, which included a pair of triples. But he went down in severe pain with an apparent ankle injury in the third quarter.

Fellow big man Jordan Janofski was also hobbled with an earlier knee injury that he tweaked again in the second half on Thursday.

Jason Kirschner had 12 points, including 6-for-6 down the stretch from the foul line, and senior Jake Kleiman added 11 points.

The Broncos were led by Arndt's 14 points and Logan Heim's 12 points.

Click the thumbnails in the ARTICLE HIGHLIGHTS box above to see photos, video highlights from the game.