Rapid River Finishes Second At Tawas Tournament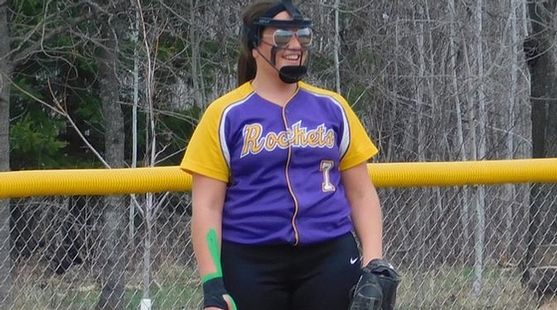 TAWAS---The Rapid River High School softball team won three games on Saturday before losing in the championship game of the Tawas Invitational in Lower Michigan.

The tournament was played under rainy conditions.

Rapid River beat Mio-AuSable, 17-1; Lincoln-Alcona, 13-2, and the host Tawas Braves, 9-2, before falling to Boyne City in the championship game, 9-7.

"Our bats were hot this weekend," Rapid River Coach George Kanyuh said. "But we made too many mistakes (against Boyne City). Their shortstop was lights out. They turned two double plays on us, and their outfielder reached over the fence and robbed Brit (Schwartz) of a home run."

The Rockets actually got off to a great start in the championship game, taking a 4-0 lead in the top of the first inning. But Boyne City scored three in the bottom of the inning and then five more runs in an error-filled second inning to take control of the game.

Rockets catcher Richelle Vandevillehit two home runs in the loss to the Ramblers.

Earlier, the Rockets crusied past Mio-AuSable in a mercy-shortened game as Natale Belanger and Shelby LaCosse both went 3-for-3. Belanger drove in four runs and LaCosse drove in five. Then the bats kept going strong against Alcona, as Belanger and Jaden Schwartz both drove in two runs and Cecilia Pilon had a two-run double.

In the semifinals against Tawas, Brittany Schwartz had a home run and a double, while Vandeville and LaCosse both had a pair of hits. Brittany Schwartz was the winning pitcher in all three games for the Rockets. She also took the loss in the title game.

Rapid River (23-8) hosts Superior Central on Thursday for Parent's Night, then the Rockets travel to Sault Ste. Marie for a doubleheader on Friday.