Gladstone Baseball Prepares For Regional Tourney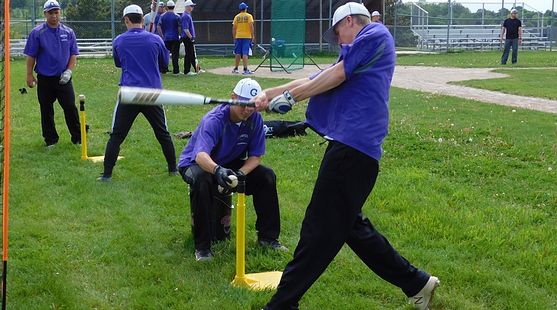 PETOSKEY---The Gladstone High School baseball team traveled downstate to Petoskey and practiced on Friday to get ready for this weekend's MHSAA Division Three regional tournament, which will be held in nearby Charlevoix.

The Braves will face the Boyne City Ramblers in the semifinals, and if they win, will likely face the top-ranked team in the state, Traverse City St. Francis, in the final.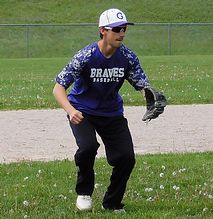 The Braves won their fifth straight district championship last weekend with victories over Superior Central and Menominee.

They improved their record to 29-4 on the season, but the Braves know that they will need to step up their game on Saturday.

"I just think we're going to have to play solid baseball, both offensively and defensively," Gladstone Manager Don Lauscher said. "Like I said before, We've got to play hard, smart, and fast baseball. If we do that, I think we'll be just fine. If we bring our 'A' game, I think we'll beat them."

"We've been working on bunting, fielding, working on the middle infield," Gladstone senior third baseman Lucas Weinert said. "Making sure that we're sharp on defense. Lots of small ball, focus, defense, hitting. We've got to hit the entire game. We can't just hit one or two innings because they're going to be gunning for us every inning."

"Lot of focus, playing hard, and hitting like we have been the last few weeks," Braves senior catcher Braeden Lamberg agreed. "I'd like to get another shot at Casey (St. Francis pitcher Peterson). It would mean a lot to get back to MSU."

Lamberg, Weinert, and fellow seniors Owen Hanson and Clay Cole played at Michigan State University as freshmen four years ago.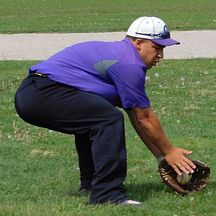 They were crushed in their efforts to get back there last season by Traverse City St. Francis, 9-0.

This year, the Gladiators are 30-1 and are the defending state runners-up.

"They're 30-1 but that means nothing when it comes to tournament time," Lauscher said. "If we can match what we do in the first game, hopefully, and we play sound defense and hit the ball, and 'small ball' if we need to, I think we can beat them."

But before the Braves get another shot at St. Francis, the Gladiators will have to first avoid a letdown against the Calumet Copper Kings, who finished 10-7 in a snow-shortened season in the Keweenaw. And Gladstone will have to beat a tough Boyne City team, which the Braves faced in the 2016 regionals.

The Calumet-St. Francis game starts at 10:00, with the Braves-Ramblers contest set to start shortly after 12:00 noon. The Gladstone game will be broadcast live on WCHT-AM (NewsTalk 600) and on-line at www.rrnsports.com.

Click the thumbnails in the ARTICLE HIGHLIGHTS box above to see photos, videos from Friday's practice, and to see video interviews.