Falish, Skufca Lead Eskymos To Victory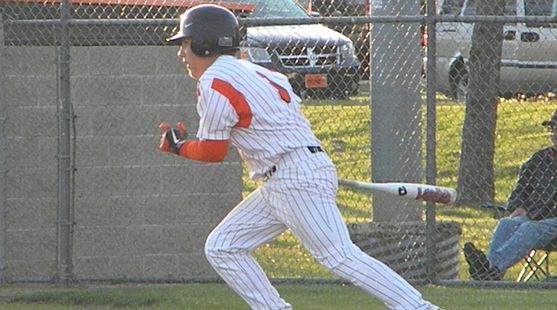 ESCANABA---The Escanaba High School baseball team needed a better performance on Friday after suffering through two poor efforts in Marinette and Kingsford.

Junior pitcher David Falish provided that boost by throwing a complete-game four-hitter, and the defense was good behind him as the Eskymos beat the Alpena Wildcats, 8-2, at Al Ness Field.

Escanaba made just one error in the game, after making 11 in the last two games.


"We had to 'right the train', so to speak," Eskymo Manager Kirk Schwalbach said. "The boys know that. They're capable of playing with Mt. Pleasant, and they're capable of playing with other teams, too. We can't throw the ball around and give a team six or seven extra outs a game. We're not good enough to win games like that."

"Today went a lot better," Falish said. "We were just trying to do all the little things right. It worked out."

Amongst the ten Eskymos hits in Friday's game were two by freshman Tyler Skufca. He had three hits in the loss to Kingsford on Thursday, and Skufca stayed hot by driving in a run in the second inning and two more in the third inning as Escanaba built a 5-0 lead.

"It was just a tomahawk, pretty much," Skufca said about his double down the left field line. "I was just trying to hit it. And, I thought it was foul, but I guess not."


Tyler Skufca drives home two runs.

"Tyler is stepping up," Schwalbach said. "He's getting an opportunity, and he's taking advantage. He's done a great job over there (at third). He doesn't play like he's a freshman. He gets the bat on the ball most every time he gets up. I can't say enough about him."

Escanaba took a 1-0 lead in the second inning as Falish scored on Skufca's first hit. The Eskymos left the bases loaded that inning, but came up with a big inning in the third.


Eskymo senior catcher Alex DeHaan.

Nick Vandermissen was safe on an error, then Alex DeHaan and Falish both got hit by pitches. Bailey Lamb came through with a two-run single to make it 3-0, then Skufca hit his ball down the left field line to plate two more runs and it was a 5-0 game.

Then, in the fourth inning, the Eskymos put it away with three more runs. An error, a walk, and RBI hits by Vandermissen and Falish got the job done.

"I was just hitting their curveballs and I hit them to the opposite field," Falish said. "Well, the one, I hit off the end of the bat. It got through there, somehow."

Alpena (13-13) got two runs in the sixth inning on an RBI infield single by Luke Cordes and an error by right fielder Jake Rodman. The bases were loaded with one out as Falish walked two men, but he struck out Jim Schepke and Chandler Bloom to end the threat.

"Coach was just telling me to throw strikes and to keep coming over the top," Falish said. "It just worked out, I guess."


David Falish tossed a four-hitter.

Alpena was led by Dylan Glennie, who had three of the four hits that Falish yielded.

Escanaba (16-9) returns to action on Saturday with a four-team tournament at Al Ness Field.

Negaunee faces Alpena at 10:00 in the morning, then the Eskymos will take on the Petoskey Northmen at 12:30. The Eskymo-Northmen game will be broadcast live on WCHT-AM (600), and on-line at www.rrnsports.com.

Click the thumbnails in the "ARTICLE HIGHLIGHTS" box to see pictures and videos, and listen to audio from the game. Thanks to Holly Bockman for her help.