Eskymos Handcuff Rockets In Doubleheader Sweep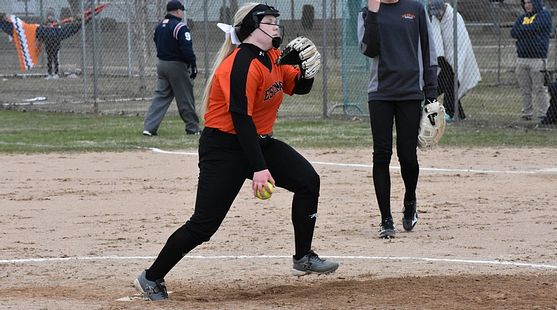 ESCANABA---The Escanaba High School softball team swept a doubleheader from the Rapid River Rockets on Wednesday, winning 10-0 in six innings and 11-0 in five innings, at Lemmerand Park. The Eskymos also swept Negaunee in a twinbill on Tuesday.

Against Rapid River, Gabi Salo struck out 18 batters in a complete-game effort. She allowed one base hit in the second inning, and then mixed her fastball and changeup to turn in yet another dominating performance.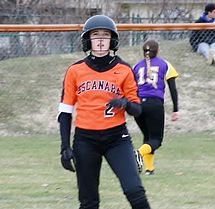 In the second game, Ericka Moore and her twin sister Emily combined to throw a two-hit shutout. They combined to throw a one-hitter, striking out seven batters.

Lexi Chaillier hit a home run in each game of the doubleheader. Chaillier was 3-for-4 in the opener, and she was 2-for-2 plus a walk in the nightcap.

Dakota Cloutier also hit a home run in the first game, and eight different Eskymo batters had base hits. Maddie Block, Cloutier, and Georgia Lehto all had two hits in the first game, and freshman Carsyn Segorski added a double.

Ten different Eskymo batters had base hits in the nightcap.

Escanaba, the defending Division Two state champions and ranked #1 in the state this season, improved to 5-0. Rapid River fell to 6-4 on the season.

The Eskymos travel to Ashwaubenon, Wis., for a tournament on Saturday.

Click the thumbnails in the ARTICLE HIGHLIGHTS box above to see photos and videos from the game, and see video comments from Salo.