RUNNING THE TABLE; Junior Cubs Win UP Title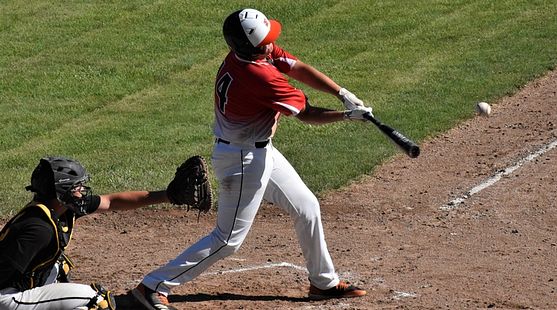 IRON MOUNTAIN---The Escanaba Junior Cubs Under-17 baseball team won the Upper Peninsula championship on Saturday with two more dominating wins. The J-Cubs beat Gladstone, 13-3, in the semifinals, then topped Iron Mountain, 11-1, in the title game.

Escanaba won all five of its U.P. tournament games by the mercy rule. The J-Cubs beat Menominee, 19-5, Marquette, 22-2, and Bark River, 20-7, in pool play games. And they kept it going on Saturday to win a U,P. championship that seemed unlikely just a week ago.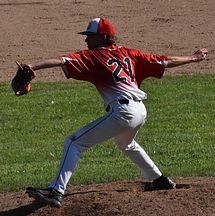 In the championship game, it was a battle between a pair of top 16-year-old pitchers: Iron Mountain's Blake Julian and Escanaba's Hunter Lancour.

But it became a one-sided affair when Julian struggled to throw strikes and Lancour had no trouble finding the strike zone.

Julian walked ten batters in the first two innings as the Junior Cubs built a 9-0 lead.

Matt Zimmerman's two-run double to left field gave Escanaba its first two runs, and they would not get another solid hit against Julian.

But the damage was done as the walks piled up, and several J-Cub batters at least got the bat on the ball, hitting grounders that also brought home runs.

Chase Cloutier and Bryce Blixt both had run-scoring infield hits during the second inning, and Nick DeGrand had a run-scoring groundout in the first inning.

That was more than enough for Lancour, who threw all five innings, striking out five batters, walking none, and allowing just two hits. Iron Mountain's only run came in the second inning, when Chase Carlson led off with a double and scored on a single by Lucas Maxon.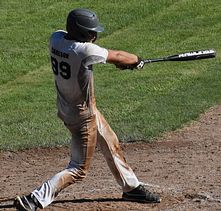 Both Escanaba and Iron Mountain entered the championship games with undefeated 4-0 records. In the semifinals earlier on Saturday, Escanaba ripped Gladstone, 13-3, and Iron Mountain rallied past Menominee, 14-9.

The championship game was quite a reversal for Escanaba, who opened the season with two lopsided losses to Iron Mountain, 7-2 and 10-0.

Iron Mountain had a 16-2 record for the season entering the game, and the Junior Cubs entered the tournament with just a 6-5 record. But the Junior Cubs are 11-5 now, having finished the weekend by outscoring their five opponents, 85-18.

Zimmerman ended up with two hits (to opposite fields) to lead the Junior Cubs. He scored three runs. Adam Willette also had two hits, a walk, and was on base all four times.

SEMIFINAL: ESCANABA 13, GLADSTONE 3---It was the Battle of Delta County in the morning game, and the Junior Cubs scored seven runs in the fourth inning to break open a close game. Gladstone had scored two runs in the first inning on an infield hit by Tyler Darmogray, a base hit by Noah Peterson, and a bunt by Gavin Frossard.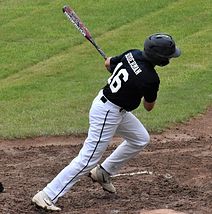 Two runs scored on that bunt for the Junior Indians.

Escanaba's big fourth inning included RBI singles by Jack McEvers, Nick DeGrand, and Bryce Blixt, and a two-run single by Jarrett Olsen. Escanaba scored three more runs in the fifth inning, with DeGrand driving in a run and Blixt getting his third base hit.

Blixt was 3-for-4 and DeGrand had two hits for the Junior Cubs, to back up gthe pitching of Adam Willette. He threw all five innings, allowing four hits and three runs (two earned).

Peterson took the loss for Gladstone, throwing 3 1/3 innings, allowing nine runs (three earned) on four hits and five walks.
The Indians made seven errors in the game.

Gladstone got hits from Nick Martin in the second inning and Casey Alworden in the fifth inning. John Soderman pitched 1 2/3 innings of relief for the Junior Indians.

Click the thumbnails in the ARTICLE HIGHLIGHTS box above to see photos and videos from both of Saturday's games, and to see interviews with Blixt, Willette, Lancour, and Zimmerman.